Whilst the bills have been in the works for nearly a year, the recent Canadian wildfire smog shrouding New York city in summer 2023, alongside ventilation concerns following COVID-19, has reportedly pushed the urgency of regulation implementation.
Why is indoor air quality important?
Indoor air and ventilation quality acts as a major indicator of health and wellbeing. Both short and long-term exposure to indoor air pollution can risk a range of negative impacts, including productivity, creativity, physical ailments, and respiratory problems.
Recent reports concerning the impact of indoor air quality demonstrated a newfound fear of poor air quality among Americans, with damages linked to mental health as well as physical health. Similar UK studies conclude many health concerns can span across a lifetime, with impacts still being seen into old age.
It's estimated that people spend 80% of their time indoors for work, study or leisure. As the majority of these spaces are public, users have little control over the indoor air quality they are exposed to. Legislations, such as the bills proposed in New York City, are vital to protecting our mental and physical wellbeing in currently unregulated environments.
Key features of New York City's indoor air quality regulations
If adopted, the bills will require the Department of Health and Mental Hygiene (DOHMH) to set standards for indoor air quality in city buildings. Officials would be given 18 months to formulate these standards, providing additional detail over the current city building health codes. Further requirements include engaged outreach and education regarding the importance of indoor air quality.
Two further bills proposed require a five-year pilot programme which would analyse indoor air quality in both residential and commercial buildings. Legislation here would go into effect four months post passage. The pilot programme would be largely voluntary, however, building owners or developers receiving financial assistance after legislation is in effect face mandatory participation.
After the pilot programme is implemented, City officials would recommend a permanent framework, regulating the implementation and progress seen in the air quality of both residential and commercial buildings.
Leading the implementation of regulations
Democratic City Council member Keith Powers and Manhattan Borough President Mark Levine say their efforts to draft the legislation were prompted by the global pandemic; they worked to start improving indoor air quality to prevent the spreading of COVID-19 one year ago, in 2022.
Witnessing the devastating impacts of the Canadian Wildfires on New York City's air quality escalated the urgency of their work. The regulations were adapted to include climate change as the smog descended on the city.
Addressing the smog, Keith Powers said "There's a lot of power in information for consumers and New Yorkers to have to make decisions about their behaviour and their health,"
The legislation leaders didn't provide an estimate for the cost of new indoor air quality standards. However, the sentiment remained that any cost would be outweighed by major health benefits.
The bills are expected to push New York City into a new health and wellbeing frontier, acting as a model for other jurisdictions. Aiding occupational health, there is a possibility the publicity of new standards could promote whistleblowing of employee health and safety.
The introduction of indoor air quality standards drives forward important developments in the regulated improvement of public health and wellbeing. Prioritisation of ventilations, filtration and air exchange is vital to safeguarding employees and enhancing overall wellbeing.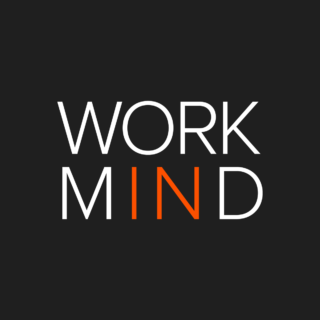 Work in Mind is a content platform designed to give a voice to thinkers, businesses, journalists and regulatory bodies in the field of healthy buildings.