Over half of Americans (52%) still feel uncomfortable occupying crowded indoor spaces due to fear of germs, says a new report from green buildings company R-Zero. Polling over 2,000 adults in the US, the survey aims to shed light on the impact of indoor air quality on both physical and mental health.
We recently performed a comprehensive survey to quantify how IAQ impacts Americans' physical and mental health, and the results are even more concerning than we expected, says the report.
Negative health impacts of poor indoor air quality
The impacts of poor indoor air quality are both mental and physical, with 51 per cent of respondents stating that their mental health is negatively impacted by being indoors for a long period of time. Another 44 per cent also stated the disruption to their physical health caused by prolonged amount of times indoors.
Respondents reported the following symptoms when indoors for extended amounts of time:
Headaches: 39%
Nose or throat irritation: 33%
Fatigue: 32%
Decreased productivity: 25%
Dizziness: 18%
Better IAQ 'essential' in offices and small spaces
More than half (58%) of respondents highlighted spread of germs within indoor offices as a concern, with younger generations expressing even higher concern (65% for 19-54 year olds). Particularly after the pandemic, people are more aware of the impact that ventilation and air purification can have on the prevention of the spread of disease.
There is also a higher number of people who are concerned about contagious diseases that can spread in the workplace from colleagues and others in the area. Forty-six per cent of respondents worried about catching illness from others in the workplace and 56 percent would be willing to give up a vacation day to make sure their co-workers don't come into the office while sick.
Even in domestic spaces, 68 per cent of Americans believe it is important to use an air purifier and have higher expectations for healthier workplace environments.
How to improve your IAQ, as told by expert Joseph Allen
Earlier this week, Harvard Magazine released an interview with air quality expert Joseph Allen. The article speaks to the New York wildfires and what can be done to improve indoor air quality on a quick, affordable basis.
"In-room air filtration devices work really well, but there are a couple of things we have to think about. First, they have to be sized correctly for the room. It's obvious that a small, portable air cleaner in the corner of a very large classroom isn't going to be as effective as a larger unit in the center of the classroom or office or home," Dr Allen said.
As a long-term measure, what I'd like to see is that we simply improve the way we design buildings and make sure we start with higher levels of filtration and better ventilation in the first place.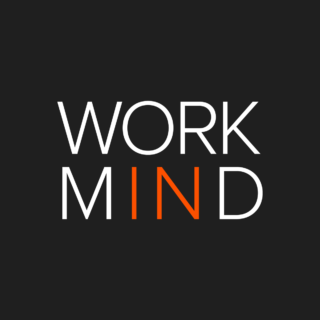 Work in Mind is a content platform designed to give a voice to thinkers, businesses, journalists and regulatory bodies in the field of healthy buildings.