Severe health problems can be prevented with proper ventilation systems, research from Imperial College London has found. The study brings together data from 30,000 studies in the past 10 years, highlighting the significant and life-threatening consequences of poor indoor air quality.
Ventilation, the report concludes, affects multiple aspects of physical and mental health during pregnancy, childbirth, child development, and adulthood. The authors looked at studies focused on the links between air pollution and ill health, including pollutants such as black carbon (or soot), small particulate matter (PM2.5), Nitrogen Dioxide (NO2), and Sulphur Dioxide (SO2).
Inappropriate ventilation negatively impacts whole-life health
Major findings include evidence that air pollution affects fertility by reducing sperm count and motility. In addition to disrupting normal foetal development, air pollution can also cause preterm births, low birth weights, and miscarriages.
In particular, the review highlights that children living in London are at higher risk of developing lifelong chronic conditions, including asthma, high blood pressure, inattention, mental illness, hyperactivity, and poorly developed lungs.
Exposure to poor air quality also carries over into old age, the report shows, with increased risk to stroke, cancer, dementia, and other respiratory diseases.
The research was commissioned by the Greater London Authority and carried out by Imperial College London's Environmental Research Group. Over the course of 10 years, the university did a thorough examination of more than 35,000 studies in London.
Dr Gary Fuller, Senior Lecturer in Air Quality Measurement from Imperial's Environmental Research Group and lead author of the report, said: "There is increasing evidence that impacts of air pollution are hiding in plain sight in the burden of chronic illness that affects so many people.
"These air pollution impacts affect our quality of life and have a large cost to society through additional health and social care costs, as well our ability to learn, work and contribute to society."
Next steps to improving indoor air quality
Indoor air quality is garnering more attention, both in research and in buildings guidelines and standards, with architects and scientists alike are aiming to improve indoor air quality. Recent guidelines from BSI, ASHRAE, and the CDC have all highlighted indoor air quality as an essential aspect of wellbeing that should be considered when designing buildings.
"The latest evidence, reflected in the new WHO guidelines, tell us that current levels of air pollution will be affecting everyone in London, including those living in the least polluted suburbs, and especially those with pre-existing vulnerabilities," continues Dr Fuller. Whether in London or Los Angeles, the research shows that the time to improve indoor air quality is now.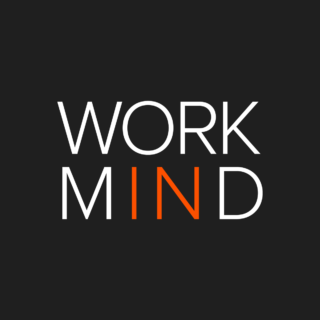 Work in Mind is a content platform designed to give a voice to thinkers, businesses, journalists and regulatory bodies in the field of healthy buildings.