As the saying goes, you only get one chance to make a first impression. This is particularly important for business owners and building managers – and, let's face it, offices and workspaces can speak volumes about an organisation.
Which is why incorporating a touch of nature into our work environments is key to building and developing a healthy, rejuvenating environment for employees and customers alike. Plants and natural displays have the power to influence perceptions and opinions by distinguishing any indoor space. Not only do they increase the aesthetic appeal of the space, but extensive research has shown that plants can enhance the wellbeing of the workplace atmosphere and the air quality within an office environment. They purify the air by absorbing toxins and releasing oxygen, plus regulate humidity. It is proven that being around plants helps us feel calmer and more relaxed, thus decreasing levels of anxiety.
If we look at a retail park as an example, shoppers are more likely to want to visit a development that is well-kept and designed to feel less of a concrete jungle than one that is dominated by grey concrete. By using these natural elements, they mimic the feel of an outdoor setting which makes shoppers feel comfortable and not claustrophobic inside. The same principle works across commercial businesses of all shapes, sizes, and sectors, more so now that in-person meetings are becoming commonplace again.
'Strengthening team connections'
Furthermore, they provide a talking point and a recognised centre for colleagues to meet on lunch breaks, thereby strengthening team connections and interaction. The way in which society engages may have changed in the wake of Covid-19, but the principles of developing healthy relationships will always remain. Pockets of natural tranquillity are a warm welcome back for workers still hesitant to return to the office after the pandemic. When we consider the time office-based employees spend indoors, it is only right – natural even – that these areas are comfortable and give occupants the room to breathe and flourish. With its numerous benefits, plant displays and living walls are an investment that is well worth considering.
It's not just inside the office where plants can breathe new life; outside areas and walkways are also where visitors make a judgment. Looking at hospitality, for instance, a poorly maintained entrance to a hotel, devoid of character or colour, gives the impression that the room and other facilities will be just as unkempt even though this may not be true. That mindset applies to all sectors to some extent.
Keeping lawn areas and path edges in a presentable condition maximises the potential for positive engagement and the chances of visitors keeping the facility in their minds for the right reasons long after they leave. With images able to be shared far and wide with just a few taps on a smartphone screen, a picture-perfect welcome has significant value, and in many cases, is a worthwhile investment that is quickly repaid.
"Plants give a clue as to the organisation's ESG vision"
In addition to physical benefits, plants give a clue as to the organisation's ESG vision. Granted it will take more than putting a few potted plants in office corners to understand the organisations ESG practice but having them is a good start. By having living walls and outdoor displays, biodiversity is increased. Bees, butterflies and many other buds seek refuge in these walls, and so a well-balanced local ecosystem is created. With companies focusing on how they are meeting environmental requirements, any opportunity demonstrating a commitment to sustainability should be taken.
Organisations often fall into the trap of believing the majority of ESG is dedicated to the environment, bringing down emissions, or improving air quality, and so forth. Whilst this is an important element of ESG, 'social' and 'governance' are far from being a support act and are equally as important. Demonstrating an awareness of how the physical working area impacts colleague welfare also demonstrates how the company is meeting its social responsibilities. This, when combined with governances, sets an example for others to follow. All from recognising the need for a brighter, more natural workplace.
---
About Nurture Landscapes Group:
The Nurture Group is a multi-award winning national service provider consisting of three established companies providing 'one stop' integrated services to a wide and diverse client base across the UK.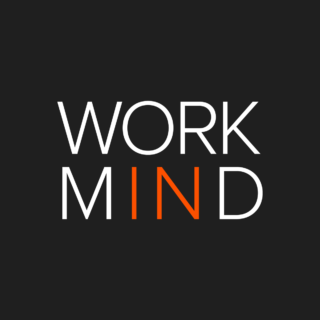 Work in Mind is a content platform designed to give a voice to thinkers, businesses, journalists and regulatory bodies in the field of healthy buildings.