It's now over a year since the COVID-19 pandemic began to rock the world, triggering seismic changes to the way we live and work. And as multiple reports indicate that mental health troubles are escalating amongst the workforce – with burnout rates increasing by up to 81% – workplace wellbeing is firmly in the spotlight.
Of course, workplace wellbeing forms the beating heart of Work in Mind, and over the last few months we've supported our readers with incisive, exclusive content. From advice on protecting your mental health in  lockdown from TV and radio presenter Dr Rangan Chatterjee to tips on sleep and shift work from Dr Michael Mosley, we've broadened our wellbeing focus beyond the built environment, to encompass emotional and mental health too.
"From the minute we went into our first national lockdown, our readership doubled," says Work in Mind founder Joanna Watchman. "Demand for mental health related content has skyrocketed, and we've welcomed a huge influx of readers from the USA. From front line workers to the billions who've had to adapt to working from home, it's clear that nobody has been unaffected by COVID-19."
On a worldwide scale, people have faced unprecedented emotional, social and financial challenges, and for many this has led to anxiety and exhaustion. According to the 2021 Global Culture Report by workplace culture expert O.C Tanner – which surveyed 40,000 employees – COVID-19 has increased burnout rates by 15% globally and up to 81% in non-thriving company cultures.
In addition to impacting our emotional health and wellbeing, the pandemic has of course fundamentally changed the spaces in which we work. Recently, Work in Mind collaborated with a series of architecture, design and mental health experts to report on post pandemic office design. Amidst the crisis, it's clear there are opportunities to be found for positive change.
For now, of course, millions of us remain working from home for the foreseeable future. The last year has been a remote work experiment on a vast scale, and it has highlighted the interplay between the spaces we inhabit, our productivity and our mental and physical health.
"More than ever, the last year has shown the powerful impact the workspace has on our wellbeing, whether it's an office, hospital or your kitchen table," says Joanna. "When the pandemic exploded so few of us were equipped to work from home, but the pandemic has reinforced the extent to which factors like natural light, decent ventilation and ergonomic seating help us thrive, wherever we are.
"Throughout the last year, we've published thought provoking discussions around remote working, offering invaluable practical and emotional advice from guiding lights like architect Ben Channon and business leader Erica Wolfe-Murray.
"Of course, the healthy buildings movement has never been more important. To that effect, we continue to feature key organisations, such as The International WELL Building Institute, alongside the likes of air quality pioneer Anjanette Green and architect Andrew Waugh, who is celebrated for his groundbreaking work with timber. Workplace wellbeing is more critical than ever, and we are proud to be a driving force behind positive change."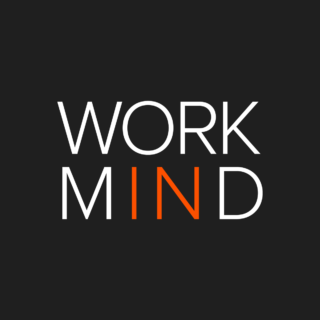 Work in Mind is a content platform designed to give a voice to thinkers, businesses, journalists and regulatory bodies in the field of healthy buildings.