Today I received a phone call from a friend in tears. Not the first one in this current situation and it certainly won't be the last. A married working mum, whose children are now off school potentially until September.  
She's besides herself with worry about how she will earn, support her children with home schooling and protect her ailing, vulnerable husband whose business has collapsed around his ears. And keep the show on the road.
You will each know people who are being hit by a tsunami of circumstances that none of us expected just a few weeks ago. So, what to do?
Honesty is everything
First of all – honesty is absolutely key to everything. Don't hide things from each other or your children. The truth helps everyone know where they stand. Don't overwhelm them with fear or endless facts. Keep it simple, straight-forward.
Then involve everyone in how you work through the solutions. If your children are small, it is harder, but everyone needs to contribute and feel valued. Keep matters as light as you can.
Draw up a mighty big chart each week on an old piece of wallpaper… list the ups, the downs, the must-dos, the treats for the week ahead, and keep adding to it. Make it loud and proud. With work and home stuff all mixed in together. But make it clear what the priorities are. Ensure everyone has their jobs, their treats and ringfence time to do work, school work, as well as fun stuff connecting with isolated friends in other communities.
The home basics need to be shared together. Make them a happy time – 'chores' is an awful word. Preparing meals can be laughter-filled, messy cooking lessons, with a distant grandparent sharing the time online. Everyone can choose what is cooked in turn – and if you're getting chocolate ice cream for your main course, laugh about it. It's a story you'll retell countless times, including at their wedding!
Clearing up, cleaning, washing etc all can be turned into a shared game – turn up the music and get it happening. Motown today, hip hop tomorrow, grime on Thursday (literally).
Carve out a timetable
And then there's work… how do you make it all hang together when you've got children 24/7?
If you work from home – and most of us are having to do that now – one of the key things is to ask yourself and other adults in the house when they work best, when are they most productive? For me it's early morning. Others I know are better working in the evening. Carve out this identified time for yourself, asking your partner to look after the children. Then swap when it is their time to focus on work.
Focus and prioritise
Prioritise the main aspects of your work. That means those things that bring in greatest revenue, rather than wasting time faffing. You are going to have to deliver fast, because life at the moment will be a juggle. Ensure that whenever you start work, you have a clear list and know what outcomes you need.
Explain to the children how much you love your work, just like they love school/playing/dancing. And tell them you need time to do it. If they can focus well, encourage them to sit beside you, doing quiet things. Being near you is sometimes all they need. It's not going to be easy, but it is possible.
Manage your own expectations too, as well as the expectations of those you are working for. So, don't over promise. And get to know how to use all the online tools available.
Be inventive
Think laterally around the work you do too. Are there additional ways to build revenues online from what you already do or know? Perhaps you could develop an online course, offer a webinar, or coach something to those also stuck at home. And if you don't feel you have the skills to film it, set your teenagers the task of helping out. They're adept at online work – give them a clear brief as to what you want and set them off. Got no teenagers? Then 'borrow' some from a friend, working with them online.
Do a finance check
There will of course be time when you need to really plan how you structure work – keeping income coming in is crucial, as you balance all the different strands of life with children at home. But you also need to be maximising the income that is coming in.
Take some time to reduce any unnecessary outgoings – for both work and home. If you're not using a subscription, strip it out. Negotiate mortgage 'holidays', council tax breaks or better supplier deals wherever you can.
If you're a single parent who hasn't applied for single person rates, get your application in. Martin Lewis's Moneysavingexpert site is a brilliant free resource you can tap into.
Give your brain a break
Make the most of your breaks too. It's likely that everyone will need a change of scene regularly. Keeping within government guidelines, factor in walks, treasure hunts in the garden, hopscotch on the pavement (and that's for you, let alone the children). Get stuck into home workouts too, using things from your store cupboard. Instagram is full of fab ideas – and you need absolutely no equipment to hold that plank! Then, while the fun is happening, take it in turns to give the other some quiet house time for phone calls.
Above all, remember we're all in this together. Yes, things are hard, but people are superb 'copers' and always find ways through dark times. Talking to colleagues is going to be as an important part of your support network as family and friends too. Contact them on a video link rather than just on the phone, so you can see them smile and laugh. And they will be as delighted to hear from you as you from them. And if you are feeling overwhelmed, reach out – the whole community is there to support you.
Take care of yourselves and those you love.
For more content on working from home during COVID-19, click here. 
---
Erica Wolfe-Murray works across the creative, cultural and tech sector, helping companies to innovate through imaginative use of their intellectual assets/IP.  Referred to by Forbes.com as 'a leading innovation and business expert', she is the author of 'Simple Tips, Smart Ideas: Build a Bigger, Better Business', shortlisted for the Business Book Awards 2020. It's full of easy-to-use advice on innovative ways to grow your business and is available from Foyles, Amazon and all other good bookshops.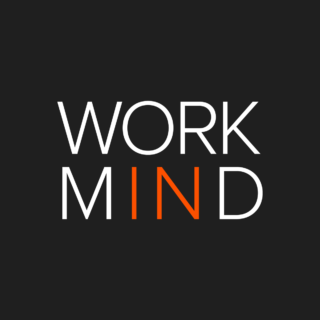 Work in Mind is a content platform designed to give a voice to thinkers, businesses, journalists and regulatory bodies in the field of healthy buildings.