The Royal College of Emergency Medicine (RCEM) has partnered with mental wellbeing platform 87%'s team of psychologists and built a fully customised mental wellbeing app specific to the needs of emergency physicians. Launched on Friday 3rd April, uptake has already been a great with over 1,000 medics coming onto the platform within the first 24hrs.
RCEM will make the 87% platform available to their 9,400 members in an effort to help them manage their mental wellbeing throughout these especially difficult times. It is hoped this will support a significant portion of Britain's front-line emergency medicine community. All Fellows and Members will receive free access to the 87% app for the rest of the year, allowing them to monitor and track their wellbeing.
87% was founded by ex-Labrokes CEO Richard Glynn, and centres around helping organisations manage and maintain the positive mental wellbeing of their employees. Its hareholders and the Aviva Foundation have agreed to cover all costs associated with distributing the platform to emergency workers, supporting them through these toughest of times. Members and staff will gain full access to the RCEM/87% app containing custom content, daily interactions, weekly mental fitness reports and a podcast series.
The 87% vision is simply to improve employee mental wellbeing resilience and indirectly benefit that of society in general. In addition to emergency services, 87% is playing its part by offering tangible support to small enterprises, namely those businesses and their employees who are particularly feeling the impact of the current pandemic and often have constrained resources. More than 70 small businesses have already been granted free access to the mental wellbeing platform, and the opportunity to register is still open*.
The 87% business is comprised of a team of experts in Psychology, Technology and Business. Its focus is on improving mental wellbeing in the workforce whilst maintaining the absolute privacy and trust of the individual. The benefits from using the platform accrue not only directly to end users but also to each organisation through improved engagement and productivity. Last month, 87% also offered free access to the platform to all SME's in the UK, recognising the especially challenging time that many will be facing in this sector.
"It's crucial that our colleagues have access to good mental wellbeing support during this time. We are working hard to get some great resources on resilience and mental health into the hands of our Members."

– Dr Katherine Henderson, President, The Royal College of Emergency Medicine.

"We're pleased to be able to offer this to our members. Their mental health and wellbeing is a priority for the College, and is especially important in these challenging times. We are confident that this app will help support them."

– Gordon Miles, CEO, Royal College of Emergency Medicine

"We believe that business has a pivotal role to play at this time. This sudden change in working conditions has highlighted the need for employees' mental and physical wellness to be top of the agenda. Resilient mental health can help individuals and therefore their families and society cope better with the uncertainty and worry that unforeseen crises like the Covid-19 bring."

– Andy Bibby, CEO, 87%

"We are proud to be supporting RCEM at this very difficult time. The front-line members of the global community are selflessly and tirelessly putting their own wellbeing and indeed health at risk for the benefit of society. It is our duty to support the College and its members in any way possible."

– Richard Glynn, Chairman, 87%
To get free access to the 87% app and for more information on their mental wellbeing platform, please click here. 
For more information on workplace wellbeing and mental health, click here.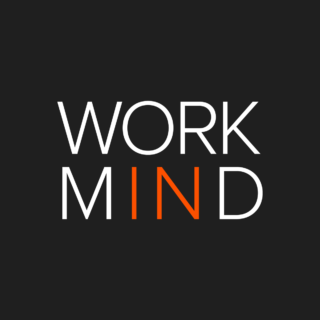 Work in Mind is a content platform designed to give a voice to thinkers, businesses, journalists and regulatory bodies in the field of healthy buildings.