The Industry Committee for Emergency Lighting (ICEL) is set to host the ICEL Emergency Lighting Conference 2023 in London on 14th of September.
The ICEL Emergency Lighting Conference is designed to empower professionals in the field of emergency lighting with invaluable insights and expertise.
Taking place over a single day – the conference is widely regarded as the UK's leading event for the emergency lighting industry. Chaired by Work in Mind's founder Joanna Watchman, the event brings together key stakeholders from across the supply chain, providing an unparalleled platform for knowledge exchange and industry collaboration.
Responding to the Hackitt Report
The event is, in many ways, a response to the findings of the Hackitt Report in to the Grenfell Tower tragedy, which highlighted the need for a shift from a prescriptive regulatory approach to an outcomes-based one. The ICEL Emergency Lighting Conference aims to provide insights into how the industry is adapting to changing regulations and how competency frameworks can help meet compliance requirements.
Building competence 
Attendees are assured of an impressive lineup of expert industry speakers who will each address critical questions – the aim, says the Lighting Industry Association, is to "enhance competence". A such, each session is designed to educate the supply chain on its responsibilities, legislative changes, and strategies to navigate the future.
The aim of the conference is to to enhance competence – LIA
From understanding the latest advancements to exploring innovative solutions, the conference promises to deliver the information you need to stay ahead.
Networking opportunities 
The conference offers numerous networking opportunities. Interact and collaborate with industry professionals, emergency lighting manufacturers, and other influential stakeholders. Forge valuable partnerships, exchange ideas, and explore new business opportunities that will drive success in your endeavours.
Registration details 
Admission to the ICEL Emergency Lighting Conference 2023 is free of charge for all attendees, thanks to the generous sponsorship of emergency lighting manufacturers. However, due to the overwhelming interest and venue constraints, registering does not guarantee immediate attendance. A selection process will be implemented to accommodate as many guests as possible while ensuring a balanced mix of representation across all functions of Emergency Lighting.
To register your interest complete this form: https://forms.office.com/e/S1PW4dRrrv
________
About ICEL:
ICEL is the Industry Committee for Emergency Lighting. Its mission is to strengthen the industry and promote the benefits of good quality Emergency Lighting. It represents all aspects of UK, EU and international legislation and standards at the highest level, whilst protecting the interests of the public and LIA ICEL Members. A division of the Lighting Industry Association, it specialises in providing support to the market for Emergency Lighting requirements.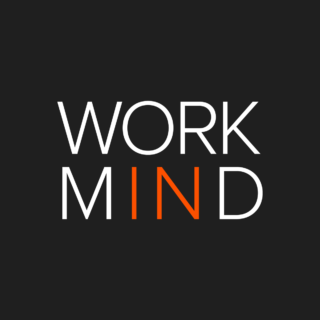 Work in Mind is a content platform designed to give a voice to thinkers, businesses, journalists and regulatory bodies in the field of healthy buildings.