In the wake of the pandemic, the professional sector has seen an increase in women in full-time employment, particularly in industries where hybrid and remote working arrangements have become standard practice. According to research conducted by consultancy firm Public First, which analysed official data from the Office for National Statistics, this trend underscores the significant advantages that flexible work policies can offer both individuals and the broader economy.
In 2019, 56.5% of UK women worked full-time, a figure that has since risen to 58.7% in 2023. This change is most prominent in sectors embracing hybrid work, such as finance and insurance (75% to 83%), information and communication (79% to 83%), and other professional services (68% to 71%).
This shift is even more pronounced among mothers, with a rise of over 10 percentage points in full-time employment within the finance and IT sectors.
Rachel Wolf, a founding partner at Public First, emphasised that these findings provide "convincing evidence that the stuff that was accelerated by Covid is really beneficial to a chunk of the labour force that has high human capital and doesn't work as many hours as men."
Hybrid working offers game-changing flexibility
While other factors, such as the rising cost of living or increased paternal involvement in childcare, might explain the longer working hours for mothers, the research clearly delineates the divide between sectors with remote work flexibility and those that require on-site presence. In particular, SMEs have been shown to favour hybrid work patterns post-pandemic.
Lower-paid industries have also seen a significant increase in the number of women working full-time hours, especially in administrative and support services, where remote work is prevalent. Conversely, the hospitality sector witnessed a sharp decline, as labour shortages prompted employers to introduce more family-friendly shifts.
However, the gains in female employment could be jeopardised if employers choose to roll back hybrid work policies in response to a weakening labour market and reduced employee bargaining power.
Public First's analysis is part of a comprehensive report published by the Hybrid Work Commission, a government-appointed group tasked with advising on the optimisation of post-pandemic work practices. The commission found that three-quarters of hybrid workers reported improved work-life balance, with 70% of those with children under 18 indicating that it facilitated a better balance between work and family responsibilities.
Government messaging on home-working has been mixed, with some officials urging a return to the office to support younger colleagues and city centre economies, while others cite remote work as a reason for trimming eligibility for sickness benefits.
As the hybrid workforce continues to shift and change, stay up to date with the latest reports in our Hybrid Working section on Work in Mind.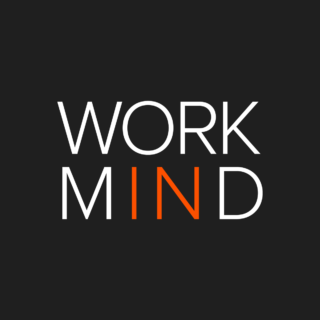 Work in Mind is a content platform designed to give a voice to thinkers, businesses, journalists and regulatory bodies in the field of healthy buildings.