Why is it so often a challenge for businesses to engage employees with sustainability given 84% of the UK population are concerned about climate change (IPSOS, 2022)? Why is it that despite this personal concern, so many businesses are experiencing the challenge of bringing their strategies or action plans to reality?
This is the conundrum that led Jaime Blakeley-Glover to launch the Most Sustainable Workplace Index – a new tool for measuring and tracking, and ultimately improving, employee engagement in order to create a more sustainable workplace.
In this Q&A with Jaime, Work in Mind finds out why the genuine 'buy in' of employees matters so much when it comes to closing the gap between intention and action on sustainability, and how the Index works.
Click the questions below to expand and collapse text boxes.
What is the Most Sustainable Workplace Index?
The Most Sustainable Workplace Index is a human-centric measure of sustainability, climate action and ESG. Through 46 questions, the Index measures six 'domains'; the psychological needs that are key predictors of motivation to act sustainability.
The Index probes the factors that either support or frustrate greater individual and collective action on sustainability in the workplace. We analyse the responses, and the organisation is scored out of 100 for how engaged and motivated their workforce is with sustainability. Importantly, the Index provides a huge amount of insight into all the people and cultural issues surrounding the workforce's engagement with sustainability.
How does the Index help deliver solutions?
The Index is an evidence-based tool to make the often-intangible topics of people and culture more tangible. It helps to identify barriers to engagement, and what will help motivate people to engage more. When you understand the barriers, you can begin to understand what training and support is needed to deliver effective behavioural change.
When it comes to sustainability, we have lots of environmental information to help inform actions but the information we have on our people is rarely based on an evidence-based theory of change. Without robust information, we are simply guessing what support or training employees need, and worse, we are not measuring how effective it is. The delivery of training becomes nothing more than a tick box exercise which may or may not deliver the impact we need. We often don't have the measures in place to understand if it has led to the increase in action on sustainability that we all need.
The Index provides insight about tapping into these needs through several lenses so we can be more focused in our plans. For example, different parts of the business may have different perspectives, and different challenges. Senior managers may have a different perspective to other employees.
How do you share the insight produced by the Index?
We run workshop to explore the results of the assessment, what it means for the organisation, and we support internal teams to develop a clear understanding of their results and start to think about actions and next steps. We can offer more formal organisational development consultancy, coaching and training for teams who want that additional support to create and implement a detailed action plan. Businesses are then able to reassess either annually or after a specific training or development intervention to understand the impact of their actions.
We also offer the chance to attain the 'Most Sustainable Workplace' accreditation – this is evidence of effective engagement and continuous improvement on sustainability.
Finally, companies can feature in the Most Sustainable Workplace Insight Report which launches in 2024. We're expecting this report to reveal different approaches that different industries take when it comes to engagement with sustainability.
What gave you the idea to set up the Index?
The Index was created by the team at Orientate, a consultancy I co-founded that helps businesses to bring sustainability, Social Value and ESG (Environmental Social Governance) into the DNA of what they do. Much of Orientate's work is in the built environment but the Index can help any business seeking to raise their game on sustainability.
Through our work at Orientate, we could see that there was a gap between corporate sustainability commitments and action. A we co-authored last year with Tomorrow Consultancy showed that sustainability doesn't appear to be part of many cultures and there is a real lack of engagement and understanding of personal roles and ownership. We know that ineffective engagement and behaviour change initiatives are costly and frustrating. The Index aims to help companies bridge that gap and help shape effective change initiatives. We want to help businesses unlock the latent motivation for positive change that exists within the workplaces.
Why does employee engagement with sustainability matter?
If businesses fail to engage employees with their sustainability goals, they expose themselves to costs, lost opportunities and a strategy that doesn't deliver. This can result in 'greenwashing' despite a company's best intentions.
If businesses can engage people on this issue, and evidence continuous improvement, they're better able to build a motivated workforce, and a sustainable brand. They'll also be supporting any progress towards industry accreditations such as B Corp certification. Increasingly, investors want to see evidence of commitment to ESG principles and progress against them.
Whilst progress on some aspects of sustainability can be driven centrally, when it comes to improving wider impacts, scope 3 emissions and becoming a 'sustainable' business, these are goals that can only be achieved when the workforce is not only engaged but motivated and active.
More broadly, being a sustainable business is, of course, about considering people and the planet as well as profit – to the benefit of us all.
Why aren't people more engaged with their employer's sustainability goals?
All too often people don't see sustainability as a day-to-day element of their role, even if they care about it in an abstract sense. They feel no ownership of the issues when it comes to their work.
If this is a priority for business, people need to be given the support by management to understand better why they are being asked to participate in a sustainability strategy, and to work out what it means for them. There is an individual journey from being provided with information to developing applied knowledge about how it relates to your work and then knowing it sufficiently to put it into action. This journey often isn't recognised by employers who think that a strategy and a training course will suddenly trigger change.
Employees need the time to give this journey their attention rather than it being an 'add on' to their day. The social environment at work also really matters, even the simple step of opening up more regular conversations about sustainability in the workplace can have a big difference.
How long does it take for an organisation to go through the Index process, and what does it cost?
The whole process, including the survey, workshop, report and recommendations, takes 4-6 weeks. The cost is from £1.5k depending on the size and complexity of organisation. We work with clients in all sectors but have a focus on the built environment. Before we start the Index process in earnest, we use the set-up period to spend time exploring the language used by the organisation and its employees to describe sustainability, ESG etc. and tailor the Index to reflect this.
Could you tell us more about your background and personal motivation?
My work has spanned the built environment, human development and the natural world. I've two decades' experience working across the property, regeneration and sustainability sectors and, more recently, also as a coach, facilitator and outdoor guide (mountain leader). I spent many years with these aspects of my work separated out, but I am intrigued by what happens in the connections between them. How do we create sustainable change and positive impact in the workplace by applying a human development lens and bringing in a greater connection to the natural world?
In terms of personal motivation, I recently read an amazing book by Roman Krznaric called The Good Ancestor. He invites the reader to imagine themselves at their 90th birthday party hearing what their children and grandchildren say about their life. For me, thinking about personal legacy is really important and often brings a wider perspective to the impact we want to have. We are at a point in history where most of us know we need to change, but what we need to do and how we do it is hugely complex, inconvenient or costly. It requires conscious decisions and clear choices that place protecting the planet at the heart of them. I am really passionate about helping businesses to navigate this 'space in between' where they are and where they need to get to.
What is the single most important piece of advice you would give to a company looking to boost employee engagement with sustainability?
As humans we are wired in similar ways. Think about what gets you really motivated and energised at work and why. It is likely to be where something you are; (a) personally passionate about; (b) have expertise in; and (c) an area where you get support, and recognition, from colleagues.
Boosting employee engagement with sustainability is no different. Start by helping people find the aspect of sustainability that matters to them, give them the skills and support they need, and create a culture where it is valued.
The Most Sustainable Workplace Index is pleased to offer Work in Mind readers an organisation level Most Sustainable Workplace Index assessment and debrief for the discounted rate of £950 for SMEs (<250 employees) and £1,450 for larger businesses (>250 employees). Just contact [email protected] and quote the Code WIM23.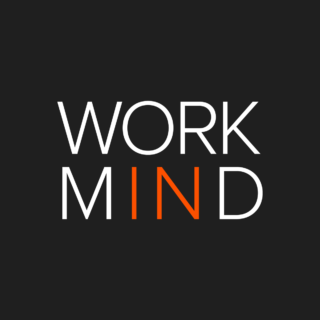 Work in Mind is a content platform designed to give a voice to thinkers, businesses, journalists and regulatory bodies in the field of healthy buildings.