The latest book from Healthy Materials Lab explores critical topics of material health in the context of the climate crisis. 'Material Health: Design Frontiers', is a culmination of expert voices from diverse fields, addressing the complex and urgent need to redefine our relationship with the material world and built environment.
In a world where the intersection of design, health, materials, innovation, and environmental justice is increasingly critical, Healthy Materials Lab (HML), has emerged as a pioneering force, championing a healthier and more sustainable future. As a research design lab at Parsons Schools of Design, HML aims to raise awareness of toxic chemicals in building projects.
Alison Mears & Jonsara Ruth, Co-Founders & Directors of HML, and editors and creators of 'Material Health: Design Frontiers', share their expertise on the innovative opportunities found in architecture and design, which can create healthier futures for everyone.
Tell us, why is it important for the built environment to understand material health?
Alison Mears: The word health is extremely important because we all fundamentally understand what health means. We aspire to be healthy for ourselves, our families, and our planet. Whereas sustainability can be abstract, abused and misunderstood, material health is quite simple.
It is also an odd combination of words and may prompt people to ask, "What does health have to do with materials?". The term poses an important question and that is really useful.
Alison Mears and Jonsara Ruth: If we imagine a built world created to support people's health, nature's ecologies, environments, and all living things, then we need to chart a path different from the one that Western culture has forged since the start of the 20th century.
From a multi-disciplinary and intersectional perspective, design can help to transform and shape healthier lives, and with a deeper understanding of the fundamental issues threatening our planet and human species, we can radically change the future through the practice of Architecture and Design.
Material Health: Design Frontiers explores intersectional expertise on the role of material health in the climate crisis. With that in mind, how is the built environment impacting our planet?
Alison Mears and Jonsara Ruth: Refined fossil fuels are both massive carbon emitters and the source of ingredients for products that pollute neighbourhoods and homes. The rate of plastic use in residential housing has exponentially increased. They are used in practically every part of a conventional building and are part of the unregulated supply chain of toxic ingredients used in building products.
Materials that are used to make buildings, cities, objects, and furniture are becoming part of our biological systems. Yet, most people are not aware of this problem.
The challenge is that many of the toxic impacts of the building industry are invisible. The beautiful paint colour on a wall doesn't evidence the enormous amount of microplastics in the ocean that are a result of its production and use.
How can innovative design lead to a healthier, sustainable future?
Jonsara Ruth: We can redirect efforts to build with things that actually reduce, if not eliminate, the toxics that are present.
We need to rethink how we build, how we insulate or re-insulate with healthier insulations, how we coat the surfaces of a space so that it's healthier.
These systems can be used to design the renovation and restoration of buildings. It doesn't eliminate the toxicity but it's a path forward to making healthier spaces for people to live in.
What message would you like readers to take with them when reading Material Health: Design Frontiers?
Alison Mears and Jonsara Ruth: Material health is an invitation to innovate. A new innovative path for decision making is possible.
We need positive, radical collaboration at scale, and the built world will evolve into one that is regenerative, just, healthy, and prosperous for many generations to come.
This change is imperative, and the time is NOW.
Understanding the impact of our architectural choices on wellbeing and the environment is the first step to building a healthier future. 'Material Health: Design Frontiers' forces us to look closer at the impacts of our material choices and think bigger about the possibilities of design.
From office spaces to public buildings, utilising material health means futureproofing your building. Be sure to check out Work in Mind's knowledge hub on building materials, and watch this space to keep up to date with all things material health.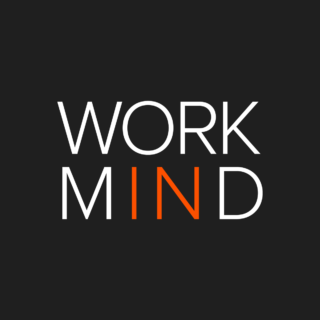 Work in Mind is a content platform designed to give a voice to thinkers, businesses, journalists and regulatory bodies in the field of healthy buildings.