An overwhelming majority of employees in the UK trust their employer to create a physically safe and healthy work environment in the wake of the Coronavirus pandemic, according to new research.
74% of UK employees trust their employers to create a physically safe and healthy work environment
The findings were part of a global survey of 3,903 employees across 10 countries carried out by Kronos Incorporated to debunk misconceptions around COVID-19.
The research, which was conducted by Workplace Intelligence, found that 74% of UK employees felt they would be provided with a safe and healthy working environment, although they had high expectations for their employers to do so.
In comparison, workers in Europe were found to be less trusting than their North American counterparts, with 67% in Germany, 63% in France, and 63% in the Netherlands in agreement versus 80% in Canada, 80% in Mexico, and 76% in the US. Part-time employees are also slightly less confident in having a physically safe and healthy work environment (68%) compared to full-time employees.
Gregg Gordon, Vice President, Industry – Kronos, commented: "Employees have demonstrated that they do have safety concerns in the workplace, but generally trust their employer to take care of them. This should signal to employers that they have a responsibility to step up and employ all methods necessary to protect workers physically and mentally during COVID-19, regardless of whether employees have worked all through the pandemic, have recently come back to the workplace, or won't be brought back for another few months."
To find more content around the healthy workplace, click here. 
---
Survey Methodology: Workplace Intelligence
Research findings are based on a survey conducted by Savanta, Inc. across the US between June 22 – June 30, 2020. For this survey, 3,903 domestic and international respondents were asked general questions to explore leadership and employee attitudes around trust in the workplace, digital transformation and crisis response/management. The study targeted people between the ages of 18+ and 55 years old. Respondents are recruited through a number of different mechanisms, via different sources to join the panels and participate in market research surveys. All panellists have passed a double opt-in process and complete on average 300 profiling data points prior to taking part in surveys. Respondents are invited to take part via email and are provided with a small monetary incentive for doing so. Results of any sample are subject to sampling variation. The magnitude of the variation is measurable and is affected by the number of interviews and the level of the percentages expressing the results. In this particular study, the chances are 95 in 100 that a survey result does not vary, plus or minus, by more than 1.6 percentage points from the result that would be obtained if interviews had been conducted with all persons in the universe represented by the sample.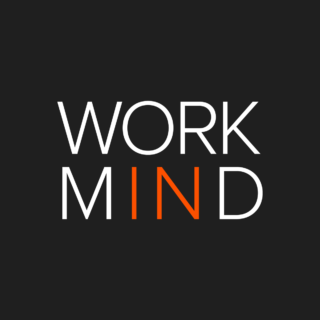 Work in Mind is a content platform designed to give a voice to thinkers, businesses, journalists and regulatory bodies in the field of healthy buildings.