With so many of us working from home in the wake of the Covid-19 lockdown, it's been hard to avoid headlines like, 'The office is dead!' or 'We'll be working from home forever!'
One of the many things we have learned in 2020 is not to believe everything you read. However, while these stories are undoubtedly an exaggeration, the wheels of change are certainly turning as businesses adapt their workplaces to social distancing guidelines and the needs of employees.
Working from home has definitely proven to be possible for many people, who are now rightly concerned about what type of office they will return to – will it be inhuman, cold, distanced, or sterile? To entice workers back to the office, employers need to rethink employee wellbeing for the post-pandemic age, and to create healthy, safe, and comfortable spaces.
Of course, the home-working experience has been vastly different from person to person. Some have hugely benefited from working from home with no commute, more family time and increased flexibility with their hours. But others have found it trickier. With this in mind, Assael started taking its first steps towards an office return earlier this month, starting with around 20 of us (out of a total of 100). We believe it's important to give people the choice to work in either setting, whichever suits their individual circumstances the best.
A positive impact
A recent JLL survey found that 65 percent of younger office workers – those 35 and under – showed a stronger desire to return than others, as they missed human interaction and the social side of office life.
And personally, I have found this return to the office to be a great experience. Working every day in a small, shared apartment was challenging, and I felt that a change of scenery would have a really positive impact on my own mental health.
Arriving home after my first day back, I realised that I felt much better than I had on my 'lockdown evenings'. Just getting back to that sense of routine – the cycle to and from work, a (socially distanced) lunch with colleagues, and greater separation between work and home – all made me feel, well, 'normal'.
And while it's true that change and variety in our lives can inspire innovation and creativity, normality and routine are also crucially important for our mental health. By taking away the need to make new, small decisions every single day, routine allows our minds to relax and can reduce stress, according to professor of behavioural science, Nick Chater.
Embracing technology
The office is by no means normal yet – it's strangely quiet, there's lots of hand sanitiser, we move around using a one-way system, and mugs have been graffitied with their owners' initials. But I was very relieved to discover that our iPad-controlled coffee machine wasn't completely out of bounds, as thankfully we can each operate it from our own phone.
While this might seem trivial (I'm certainly aware how spoilt we are having such a device in our office), it illustrates a wider point – that a key catalyst for these transitions both out of, and back into, the office is technology. Had this pandemic taken place in 1990, we would have struggled with the technological constraints of moving in either direction.
But now, companies can install HEPA (high-efficiency particulate air) or ULPA (ultra-low particulate air) filters into their ventilation systems, which it's claimed can help combat the spread of viruses such as Covid-19. Taps, lights and doors can also be activated by sensors, bringing about a world of touchless technology that can make a more seamless return to a socially-distanced office. Consider, for example, that one study in The Lancet Microbe suggested that the virus can survive on stainless steel (such as door handles) for up to seven days.
Many of these elements have been recommended within the WELL Building Standard for some time but up until now have been seen by many as expensive 'nice-to-haves'. I suspect that in the near future we will see these becoming more and more essential within buildings.
It may not be easy for us to all return to work straight away, but with a little hard work and careful planning, not to mention embracing the many technological innovations at our disposal, it is certainly possible for many of us to do so safely, mitigating the anxieties and stresses that the crisis has caused.
Returning to work has, ultimately, made me realise the importance of the workplace. Not just for the productivity or collaboration, to name just two of 2020's biggest working from home buzzwords, but because it can make us feel like our old selves again.
---
Ben Channon is Head of Wellbeing at Assael Architecture. For more of Ben's content for Work in Mind, click here.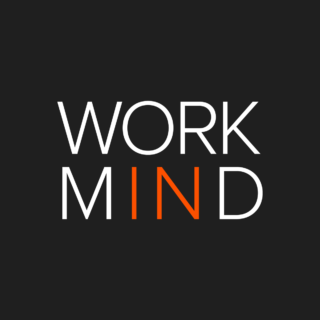 Work in Mind is a content platform designed to give a voice to thinkers, businesses, journalists and regulatory bodies in the field of healthy buildings.