This month, the UK has taken more steady steps back towards normality – pubs, restaurants and hotels are gradually reopening, and people from two households are able to meet indoors.
Workers are also beginning to return to the office, albeit in smaller numbers than before and at a greater distance from each other on their commute. But as office workers restart their pre-lockdown lives, we should try not to slip completely back into old ways of working. The lockdown has been a challenging time, but it has also given us a new insight into what we want and need from our workplaces for our mental health.
A recent survey has shown that just 6% of us want things to return to exactly the way they were before lockdown. So, what lessons can we learn from this challenging time, to enable us to move into a better post-lockdown world?
1. A healthy separation
For many workers, one of the most difficult aspects of lockdown has been the lack of separation between work and home life. For some, the last few months have been more akin to 'living at work' and, according to Savills, 45% of Londoners have been working up to three hours per day longer during lockdown than they would in the office.
Without suitable workstations at home, many of us have set up shop directly in our comfort areas, meaning our laptops and work notes are directly within our eyesight during break times, evenings and weekends. The ubiquity of modern technology combined with the lack of proper holidays has made it almost impossible to switch off in the traditional sense.
Clearly, working in an office plays an important part in separating our work and home lives, but we must acknowledge that our previous way of working was also taking its toll on our mental health. Research from the Health and Safety Executive (HSE) shows that 602,000 workers suffered from work-related stress, depression or anxiety in 2018/19, with a staggering 12.8 million working days lost as a result.
So, as we return to the office, we must try to improve on this old model to encourage a better work-life balance for employees. After all, the days of spending five days a week at a single desk are now unlikely to be the norm. Remember too that, if we get this right, the benefits won't just be to our mental health. The added value to businesses will be significant too.
2. Decompressing on the commute
Perhaps one of the more surprising challenges of working from home has been the lack of a daily commute. Many of us have found that having (a little) space and some vital 'alone time' played a key role in our preparations for our day of work. It also allowed us to decompress on the way home, even if it was simply sitting on the train with headphones in, idly swiping at Candy Crush. As sophisticated as our brains are, downtime is very important to allow them to work at their best, and so it's unsurprising that during lockdown many of us have found it tough to switch immediately from work mode to family mode.
As businesses plan for the future of their workspaces, it's important that employees don't forget the value of taking those moments on the commute to prepare themselves for the day ahead, or to embrace a similar ritual when working from home. It's equally important that employers continue to recognise the importance of short breaks to allow staff to function at their very highest levels when they are 'on'.
3) Collaboration and community are key
The lockdown has proven that many businesses can function, at least for a short while, when everyone is working from home. But the longer we've been kept at a distance from colleagues, friends, and families, the more the value of collaboration and the importance of human contact has become apparent.
We have also been reminded of just how important it is to have a range of voices, experiences and viewpoints as part of a successful team, and this is something that design can play a part in too. Bringing people together in a space for creativity and teamwork is a vital part of any business, keeping within government guidelines of course! Through good design, offices can help foster this interaction with better provision of flexible and adaptable spaces that enable teams to collaborate more effectively.
4) Creating appealing spaces
It's clear that lockdown has accelerated our use of technology and the more flexible working patterns this enables. Traditional office work will be significantly transformed as a result, so how can employers create spaces where people will want to work?
We will need clever design, with workplaces that offer something our homes can't.
This doesn't mean subscribing to the tech company trend of installing ball parks or a slide, but creating an inspiring space for creativity and community that can't be achieved over a Zoom call.
As we return to work, we must also deeply consider the way we ensure adequate distancing and remember while protection from Covid-19 is vital, employees' mental health must not be ignored. However surreal, our experiences over the past few months have shown us that community, social interaction, and the sharing of diverse experiences should be valued, and it's key that we hold on to that and use this post-lockdown period as an opportunity for positive change.
---
Ben Channon is Head of Wellbeing at Assael Architecture. You'll find more of his lessons from lockdown here.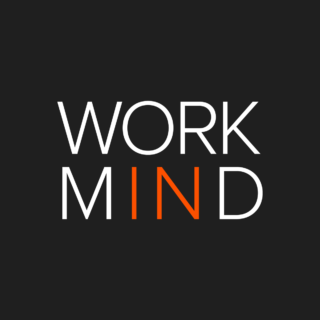 Work in Mind is a content platform designed to give a voice to thinkers, businesses, journalists and regulatory bodies in the field of healthy buildings.