Wood is a natural, versatile and renewable building material. Over the past decade, mass timber has started to move into the mainstream of non-residential construction in many countries. Changes in building codes are permitting larger and taller wood buildings. For example, North America's tallest wood building is the 18-storey Brock Commons Tallwood House, built with mass timber on the University of British Columbia campus in Vancouver.
Wood and sustainability
When it comes to sustainability, wood provides a triple win:
it is the ideal renewable material for building construction;
it demonstrates a tangible commitment to sustainability by building designers, contractors, owners and occupants; and
it contributes to building occupants' wellbeing.
This last point underscores the importance of expanding employee wellbeing policies, programs and practices to include health-promoting physical workspaces. A growing body of research documents the health and productivity benefits of green buildings, particularly those using wood construction or finishing. This research, and its implications for decision-makers, is summarized in my report on Wood, Wellbeing and Performance: The Human and Organizational Benefits of Wood Buildings.
Mass timber construction uses large prefabricated wood members for a building's walls, floors and roofs. Mass timber products include glue-laminated timber (glulam), cross-laminated timber (CLT) and nail-laminated timber (NLT). Mass timber structural components can be left exposed, providing wood interior design features.
Green buildings are health-promoting
Increasingly, employers recognize that promoting employee wellbeing ultimately contributes to humanly sustainable improvements in business performance. This is what it means to be a truly healthy organization. Research on wood buildings has begun to shed light on how the physical workspace contributes to employee wellbeing and engagement.
Cumulative evidence shows that green buildings reduce symptoms of sick building syndrome and contribute to overall better physical and mental health. According to the World Green Building Council: "There is overwhelming evidence which demonstrates that the design of an office impacts the health, wellbeing and productivity of its occupants." This solid foundation of knowledge about the human benefits of building green informs studies of the health and wellbeing benefits of wood buildings.
Considerations of workplace design have advanced far beyond occupant comfort and now embrace the more comprehensive goal of creating an environment in which people can thrive at work. Thus, it is essential to document occupants' full range of experiences in the physical work environment, from physiological to psychological and social. Experts recognize that workers who flourish at work also are more creative, collaborative, present and productive. Employers reap the benefits of reduced employee costs and improved organizational performance.
Biophilia
The strongest evidence for wood's human and organizational benefits is based on wood's biophilic properties. Biophilia refers to humans' innate need for connections to nature. The word's Greek roots mean love of nature. When individuals have contact with nature, their neurological, physiological and psychological responses result in less stress, lower blood pressure, more relaxation and positive moods, and increased concentration.
'Biophilic architecture' is an emerging approach to design that provides humans with health-promoting psychological and physical connections to nature in their built environments. This is an important public health goal in today's cities, where a lack of natural features contributes to high stress levels and other symptoms of ill health. Biophilic architecture includes the use of wood as a structural and interior design material.
Wood and wellbeing
Research on the healthy properties of wood in the built environment, especially our psychophysiological responses to wood, is a relatively new field of study. Yet, available evidence leads to a clear conclusion: wood surroundings can help to reduce stress.
Here a few studies that illustrate wood's biophilic benefits:
A study conducted in British Columbia provides evidence that wood surfaces in an office lower the body's sympathetic nervous system (decreasing blood pressure and heart rate), thereby reducing stress.
European researchers compared occupants' responses to wood and plaster indoor settings. Compared to the plaster setting, wood elicits more positive emotions.
Cumulative evidence from studies examining the psychophysiological effects on occupants of wood indoor environments shows that wood can contribute to stress reduction or recovery from stress.
Recognizing that people in North America, UK, Europe and many other advanced economies spend so much time indoors, natural elements in the indoor work environment can have a positive effect on their health. In addition to meeting human's desire for connections with nature, benefits of wood interiors include: improved indoor air quality as a result of wood's hypoallergenic properties; reduced off-gassing of formaldehyde and other volatile organic substances; and better sound absorption.
Office buildings and office workers have been the focus of research on the human impact of green buildings. However, there is mounting evidence of the health and wellbeing benefits of wood interiors in schools and hospitals as well. In healthcare settings, recovery improves and in schools, students experience better learning outcomes. These findings reinforce the more general understanding that humans thrive in natural settings.
In sum, wood is good for the environment, for people and for organizations. As organizations chart their course into the post-Covid-19 work world, building designs and office layouts are on the drawing board. What better time to consider the sustainable, healthy solutions provided by wood.
For more content on timber and how nature impacts your wellbeing, click here. 
---
Click the link to view the report, Wood, Wellbeing and Performance: The Human and Organizational Benefits of Wood Buildings
Graham Lowe is a workplace researcher and consultant based in Canada. His latest book is Creating Healthy Organizations: Taking Action to Improve Employee Wellbeing (University of Toronto Press, 2020).
Imagery Credits: 
Mountain Equipment Co-op Headquarters
Architect: Proscenium Architecture + Interiors Inc.
Photographer: Ed White Photographics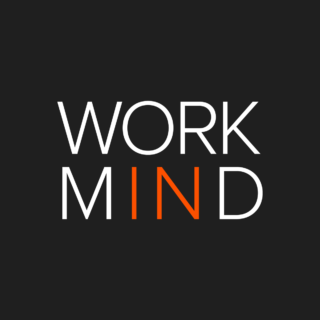 Work in Mind is a content platform designed to give a voice to thinkers, businesses, journalists and regulatory bodies in the field of healthy buildings.