Following our decision to move Squire & Partners' 250 staff from King's Cross to Brixton in 2017 – repurposing a redundant Edwardian retail building to create The Department Store – we know first-hand the benefits of hyperlocal working. We're now launching our own four storey workspace next door aimed at local businesses, opening later this year as The Department Store Studios. In the design of both schemes, the wellbeing of the people using our workspaces is fundamental: in the post-pandemic world, the importance of healthy workplaces, at the centre of thriving communities, has become even more vital.
Working close to home is good for people, cities and the planet.
The proximity of home and work means people are more likely to travel under their own steam, which is positive for health as well as reducing cost and stress.
Establishing work hubs in residential areas has the benefit of strengthening local economies, supporting independent businesses and reviving regions previously used as commuter dormitories. During the COVID-19 lockdown, local communities and networks became incredibly important as people's worlds contracted. Now we have the opportunity to invest in our cities as a collection of villages, rather than a series of residential neighbourhoods servicing a city centre. In Brixton we use local companies for printing, framing and signage, as well as the social and entertainment aspects of our business.
Less reliance on public transport means that more local neighbourhoods become appealing, including those not on the main tube/rail network. The increase in commuting by foot, bike and electric transport – scooters, bikes and cars – will require a shift in infrastructure, but the long-term benefits for cities and the climate are huge.
Direction of travel
The property market will be increasingly led by tenants demanding healthy buildings and workspaces, as new social habits and reassurance of wellbeing become a priority.
 To be healthy, buildings should contribute positively to their neighbourhood
When we talk about healthy buildings, we consider embodied carbon and the life cycle of developments. Using timber or CLT frames is more sustainable than steel or concrete, and the more locally sourced the better. High performance facades which thermally insulate buildings will reduce energy consumption, as will considered positioning of windows. Additions such as photovoltaics can help buildings to generate their own energy, while green roofs support local biodiversity.
Internally, intelligent use of durable, sustainable and washable materials help to keep spaces practical and enjoyable. Surfaces which are touched regularly can be specified as anti-microbial, but soft fabrics can be still used where human contact is less, such as at high level. To be healthy, buildings should also contribute positively to their neighbourhood, with an interactive ground floor connected to the surrounding community.
Divisions between work & home
Workplace design has accelerated in 2020 to become a blended calculation of space for all portals of the mind, providing areas for focussed work, creativity, collaboration, nourishment and socialising. The blurred division between work and home has driven an aesthetic which spans hospitality, domesticity and leisure – a holistic lifestyle approach in which human comfort and the activation of all senses is key. Design will increasingly need to adapt to changing diurnal and seasonal rhythms.
With a more agile workforce able to undertake desk-based tasks from home, the primary function of workspaces will be to support positive interaction between people. The new premiums of workspace will be openable windows, fresh air, planting, outdoor space and wellness provision. A reduction of desk density will not mean lower levels of human interaction, as there will be more investment made into the immersive experience of being at work – in this way offices will become clubhouses for organisations, whilst becoming more embedded into existing local communities. These are the workplaces which will attract and retain staff in the future.
---
Tim Gledstone is a Partner of Squire & Partners, an award winning architecture practice with experience spanning four decades, earning it an international reputation for architecture informed by the history and culture of where it is placed. The practice has been responsible for some of London's most innovative workplaces in recent years, including The Department Store in Brixton, The Ministry for Ministry of Sound and People's Mission Hall for pioneering operator x+why.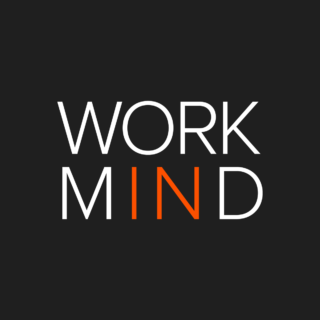 Work in Mind is a content platform designed to give a voice to thinkers, businesses, journalists and regulatory bodies in the field of healthy buildings.