Next time you wander into an inviting space, whether it's a workplace, bar or hotel, take a moment to notice the colours around you. From the paint on the walls to the artwork and even the piping on the cushions, the chances are every shade has been carefully curated by designers, to influence the way you feel.
And after a tumultuous few months, it seems the pandemic is magnifying these conversations, pushing them further into the spotlight. As we become more mindful of our own physical and emotional health than ever before, wellbeing is becoming an even bigger part of our collective consciousness.
"Due to Covid-19, we're more aware of wellbeing than ever," says Hamish Kilburn, editor of leading international hotel design website, Hotel Designs. "We were talking about it before the pandemic, but now something has happened culturally that has allowed us to amplify the conversation. Now, there's more meaning when it comes to decisions between interior designers and architects over injecting colour.
"We tend to really understand a topic when it's happened to us personally, and we probably all know someone who's been affected mentally by the pandemic or lockdown. I think designers will come out if this with a new perspective on how they look at their designs in order to evoke wellness, using colour. It's going to play a huge role and no longer will it be acceptable to just slap colour here and there to create a brighter space."
And this emphasis will be felt across every sphere, from hospitality, to residential and of course the workplace too. In these unprecedented times, it's more important than ever that people feel safe and secure in the spaces they inhabit.
"People are understandably nervous and anxious about returning to work," says Work in Mind columnist Ben Channon, who is head of wellbeing at Assael Architecture. "But colour has an ability to be calming and reassuring, and we need to think about how we use it. Ultimately, the way people are going to use a space should drive everything about the way you design it – buildings are the backdrops of people's lives. We want them to empower and to enable people to live better lives."
A calming impact
So, when it comes to choosing colours, what do we know about their influence on our mental and emotional wellbeing?
"We know that as humans, we respond well to nature," says Ben. "We are instinctively drawn to it and we find it calming – that's why we find parks and water so pleasant to be around. Drawing on colours such as softer greens and blues can also have that calming effect."
Certain shades of pink have also been heralded for their soothing properties. While developing London's 27-storey Shell Building, office refurbishment specialists Overbury painted the canteen walls in Baker-Miller pink, a shade that has long been claimed to have a soothing impact. Several other wellbeing measures were also taken and, astonishingly, the level of unsafe behaviours while working at height reduced by 82% in 12 weeks.
In fact, Baker-Miller Pink is also known as 'drunk tank pink' because it has been used to calm violent prisoners. In the 1970's, studies in several US correctional facilities suggested it could reduce potential aggression and even relax hostile behaviour.
"It's fascinating to see how long there has been research into colour, and how it affects our mood and wellbeing," says interior designer Vanessa Konig, founder of Konig Design. She recently created the colours for Parkside's new ceramic wall tile collection, Matrix, and reveals that she is noticing an increased domestic emphasis on using colour to enhance tranquillity.
"People are very concerned about creating spaces that are sanctuaries," she says. "Our lives are so busy, and clients want the colours in their homes to make them feel calm. We've been seeing a lot of greys, pinks and greens – these colours are all calming, and going back to nature. People are now very open to wellbeing, and they want to embrace it. We want to calm down, and have more harmonious spaces to live in."
Guest-led design
Of course, when it comes to colour there's no one-size-fits-all approach. In the hospitality sector in particular, design flexes according to the emotions and reactions we want to evoke.
"Hospitality is all about making people feel good," says Constantina Tsoutsikou, founder and creative director at London-based hospitality design practice, Studio Lost. "That's always the first priority – it's guest-led design. People might want to be upbeat, or to calm down and rejuvenate, so we always think about their emotions and how we'll work with colours. Colour is a fantastic ally, it helps us animate and bring out what we want.
"And it's not just the big surfaces we think about, such as walls and floor. It's also things like the plate and water glasses, or the piping on the cushions. Those little touches help a scheme to become harmonious. When you have a dominant colour, you can sprinkle it throughout, using products, lighting or soft furnishings."
Hamish Kilburn agrees. "You really have to look at the brief – if you're creating a hotel and its pure purpose is to evoke sleep performance from the moment you walk it, then in needs to evoke tranquillity. But if you're creating a more wild hotel, like the W brand, you might want to create wacky lighting schemes. Hospitality has a real responsibility to showcase what you can do with colour. If designers are confident on their decisions, their clients will respond well."
When it comes to wellbeing, research suggests that the colour of the lighting can impact how we feel too. One study in Japan suggested that using light on the blue spectrum could even reduce the tragic rate of suicides at train stations.
"Blue lighting was introduced as an experiment," says Ben Channon. "It was hoped it might make people less impulsive, and suicide rates did come down. We know that we can use colour in certain ways to elicit an emotional response and potentially affect not just the way people feel, but the way they behave too. For me, that's the interesting next step. Of course, there are cultural considerations too – different colours can mean different things and we need to consider the wider impact of those associations as we work in a more global society."
Creating joy through colour
Importantly, our increasing emphasis on tranquillity doesn't equate to a dilution, or lack, of colour.
"Buildings are one way we can experience joy, and colour gives us a tool to do that," says Ben Channon. "With the minimalist trend we've been encouraged to declutter, to simplify and to remove colour, but joy is so important to us and we need those moments every day."
Vanessa Konig agrees: "You don't need to have a riot of colour, but it does make you feel good. Thanks to social media and Pinterest, people are becoming braver with colour and it's becoming much more a part of their lives. Even if that means using colour in furnishings, rather than painting walls, it's uplifting."
Of course, our relationship with colour isn't a one-way street either – it can both impact on our emotions, and help us express ourselves too.
"Colour helps us have a point of view," explains Constantina. "One of our current projects is our most colourful yet, even in areas where you might not expect it. We've chosen to make bathroom basins in pistachio green and dark red. I think we're going to see a lot more risk in terms of the use of colour. Colour is here to stay, for sure."
---
To hear Vanessa, Constantina, Ben and Hamish talk in more detail about colour and its impact on wellbeing, watch their fascinating webinar here. Chaired by Work in Mind Founder Joanna Watchman, it was held to celebrate the launch of Parkside's new ceramic wall tile collection, Matrix.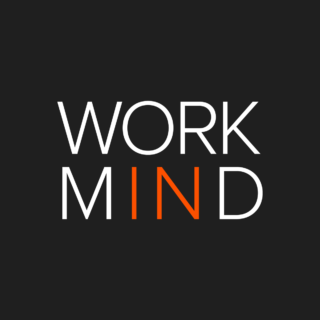 Work in Mind is a content platform designed to give a voice to thinkers, businesses, journalists and regulatory bodies in the field of healthy buildings.