For many growing companies, moving from a shared office or co-working space where everything is provided, to a self-contained office, can be daunting However, with the recent pandemic and new social distancing rules – this may be a necessity for some. That means there is now a growing pressure on landlords to provide everything their potential tenant needs and more – creating a 'ready-to-work' space. With the uncertainty in the market caused by the pandemic, it means landlords are going to have to work that much harder to get people in their buildings.
In the first in our series of Ask The Expert articles, we've put some questions to Kev Wither, Head of Landlord, for Peldon Rose on how and why ready-to-work spaces are the way forward for landlord.
So, Kev, what is a 'ready-to-work' space?
As more and more people get used to the benefits that co-working and shared offices have brought to the market, it's no longer enough for landlords to offer a 'Cat A' option – the bare minimum in a space. By understanding how these added benefits are being incorporated into modern working life, landlords can help attract a new group of tenants and ensure their offerings are future-proofed – we refer to this new style of offering as 'ready-to-work' or 'Cat A+', a mid-point where practical design elements enable immediate occupation by a tenant.
Often these spaces incorporate aspects that many businesses are trying to ingrain into their own culture – from biophilic design to added sustainability – where you work is now as much a representation of an individual as where you live.
Does a 'ready-to-work' space work for everyone?
Smaller businesses, scale-ups and growing companies are best suited for ready-to-work schemes, as they usually consist of around 20-30 people and are possibly already in a shared office space. Often businesses in this stage of their growth are looking for a little more independence, autonomy and a space that will suit their growing workforce – meaning a move out of a co-working or shared environment. However, as social distancing has been introduced, having more isolation as a business is key, which may mean we see more businesses making this move.
The challenge with moving to bigger premises is that these tenants have received everything from their shared office provider so far, and have become accustomed to benefits like a free bar, free coffee, and an abundance of flexible meeting spaces. This means that although they may be ready to strike out on their own for the first-time office-wise, they have incredibly high expectations when it comes to what they look for in a workspace.
How can you transform a space so it is 'ready-to-work'?
When making a move to a new independent space, there can be difficulty during the initial search. Agents have to show these potential tenants around empty shells, hoping they buy into the idea and vision around the space – which can be really challenging both for the landlord and tenant, as they often look a lot more basic than what they have experienced in the past. This is where implementing a ready-to-work scheme can really bring the proposition to life.
A ready-to-work space does everything co-working providers can do – but on a bigger scale. As a landlord, by partnering with a design or fit-out specialist that can transform your space by adding features like intuitive desk layouts, integrated technology and an overall curated design, you can position your offering as an attractive proposition for potential tenants looking to move out of shared working. By showing businesses what their office could look like, it can really help when it comes to ensuring people want to work in your space – it's exactly the same logic that the residential housing market has implemented for decades. As interest in individual office spaces grow in the coming months, as we move out of lockdown, it's key that landlords are aware of the needs and wants of these early-stage businesses.
Within the commercial office market, what has been the impact of the pandemic?
One unexpected development in the last few months has been the coronavirus pandemic, which has had an obvious impact on office design. As the office-based sector starts to move out of lockdown, many will be expecting certain new measures within a workplace that promote social distancing and improved hygiene. This also means that elements like a separate front door and individual washrooms – that were not high on many people's shopping lists – are now incredibly desirable for many tenants. In many ways this is a complete shift from the socially-driven workplaces that were popular just a few months ago. However, if landlords want to ensure their locations remain occupied and attractive to tenants, it's important that these new ways of thinking are applied to their spaces.
Office relocation is an incredibly important decision for many businesses, especially for those at such a transformative time in their growth. If a landlord puts time and effort into the design of a space, this will be ultimately be recognised by tenants, and help to provide an improved ROI. In order to maximise your space in the current climate, a 'Cat A+' or 'ready-to-work' re-design may be just the thing to ensure that you create the most attractive proposition for those looking to move out of a shared environment.
For more content on 'ready to work', click here. 
---
Kev Wither, Head of Landlord, Peldon Rose
Kev heads up the landlord division of Peldon Rose, which creates spaces specifically for landlords, taking into account what they most need from a location as well as what potential tenants are looking for. Kev's team can create an entirely new space and revolutionise the return landlords can see on their investments by injecting a new lease of life into a property, and producing 'ready-to-work' spaces.
Images: From a recent 'ready-to-work' project Peldon Rose did for WSS.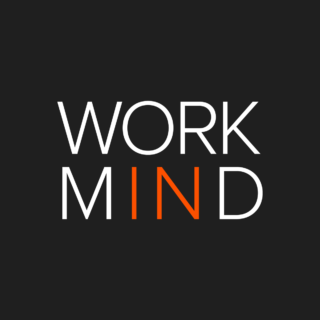 Work in Mind is a content platform designed to give a voice to thinkers, businesses, journalists and regulatory bodies in the field of healthy buildings.