Last year, the UK saw the highest record of employment since 1971, according to the ONS – that's the year the UK stopped using shillings and threepence as forms of currency.
But while this is undoubtedly great for the population and the economy, the subsequent lack of available skilled workers has inevitably made recruitment more challenging for employers.
Now, perhaps more than ever, strong kerb appeal with an attractive working environment and a competitive benefits package is essential to attract future employees and retain existing staff.
A deeper understanding
To do this, employers need to have an understanding of what workers want. And with the Mental Health Foundation stating that one in 6.8 people are suffering with mental health issues in the workplace, it's crucial that employee wellbeing is the core focus for companies – big or small.
Company culture, work perks, career development and salary are some of the key features that new recruits look for in a company, but design details also impact on our day-to-day job satisfaction and mental wellbeing.
A productive, focused and calm state of mind can be altered by the smallest of details, from the stuffy office air, to the uncomfortable desk chair. Office design that lacks sincerity can be off-putting – superficial and tacky add-ons that play into a design trend without delivering an improvement to the workplace.
Wellbeing-conscious design
Tellingly, research from Savills UK recently found that workers preferred spaces that were comfortable, clean and functional. Workspaces that capitalise on design that enhances wellbeing – such as the incorporation of biophilia, natural light and open spaces – can assist with staff recruitment and retention.
It's about creating beautiful spaces that excite an employee when they walk in, but it's also about designing for practicality. Colour and branding can add uniqueness to an office space while helping an employee feel a sense of belonging to a company. But ultimately, it is how the design meets the employees' working needs which will boost productivity and inspire a sense of pride in their work and in their company.
A worthwhile investment
Staff turnover can be incredibly expensive, with Glassdoor UK saying it can cost £3,000 and take over 27 days to replace an employee. But, if companies support wellbeing, it can mean a return on investment of 9:1, according to Deloitte, wellbeing-conscious design is not just key for recruiting and retaining talent and knowledge – it's also essential for retaining monetary value.
Cundall's London offices are a great example of this ROI. An estimated extra spend of only €200 a head to achieve WELL Certification has resulted in a reduction of staff turnover by 27%, and absenteeism has dropped by 50%
Furthermore, workplace design is also incredibly important for visitors, whether clients, guests or potential new employees. Research from recruitment consultancy, Monster.co.uk, claims that 35 percent of interviewees say they would not take a job if they didn't like the reception area.
And if meeting areas and general workspaces are uninspiring, it's clear that companies will leave a bad first impression, potentially missing out on the best staff for the role or losing out on prospective clients.
Successful recruitment and high staff retention are difficult things to get right, especially when there is a lack of skilled applicants. But with a strong attention to wellbeing, companies can upscale their value and ensure that they're the first choice for the best and most loyal workers.
For more content from Work in Mind's Wellbeing columnist, click here.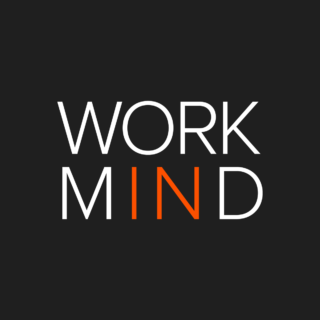 Work in Mind is a content platform designed to give a voice to thinkers, businesses, journalists and regulatory bodies in the field of healthy buildings.