This week, Work in Mind welcomes on board a new columnist, architect and author Ben Channon. His monthly column will explore a host of ideas around wellbeing-conscious design, encouraging us all to pursue elements of design that improve our own lives, as well as the lives of others.  
"It's well known that we spend the majority of our time indoors – 90 percent, in fact – and so it's absolutely essential that we rethink our relationship with the buildings around us," says Channon.
"Construction and design should be about more than just safety and turning a profit. It should also be about creating places that encourage happiness and support our mental and physical wellbeing."
Channon is certainly well-placed to give us this insight. As a budding architect he was sometimes notching up a staggering 70-plus hours a week at his desk, when he began to realise it was impacting his mental health.
"I was working and studying for my architectural qualifications at the time," he explains. "Perhaps unsurprisingly, I became quite sick. After several trips to my GP, I was diagnosed with an anxiety problem."

– Ben Channon, Architect, Author and Work in Mind's Wellbeing Columnist 
The diagnosis proved a turning point for Channon, who recovered thanks to a course of cognitive behavioural therapy and mindfulness. But the experience left a lasting impression, and it prompted him to research mental health. Given his passion for architecture, it's perhaps inevitable that he began to explore in earnest the relationship between our physical surroundings and our mental wellbeing.
"It happened quite organically," he explains. "At one point as a student, I lived in a house with eight people. It had low ceilings, poor lighting and nothing but a tiny concrete patio outside. I realised that as an environment, it just wasn't conducive to good mental health."

– Ben Channon, Architect, Author and Work in Mind's Wellbeing Columnist 
As Channon delved deeper into the subject, he began to uncover a wealth of fascinating research linking the built environment to wellbeing. However, the information was taking its time to trickle into the world of architecture and design.
"There weren't many architecture-specific books that dealt with the effect the built environment has on our mental health," he explains. "But where we spend our time has a huge impact on us. Our sense of personal pride is affected by the buildings where we live and work, and if this self-image is damaged, it affects how we think, feel and act."
Cue Channon's first book, 'Happy by Design', in which he explains how our buildings, cities and spaces influence our wellbeing. Today, his credentials also include a role on the WELL Mind Advisory, which aims to help raise the bar for healthy, high-performing buildings and communities around the world. He's also a qualified mindfulness practitioner and founder of the Architects' Mental Wellbeing Forum, a group working to improve the mental wellbeing of those in the industry.
Crucially, Channon's breadth of knowledge routinely informs his architectural practice at London-based firm, Assael. And he's glad to say he's noticed a marked surge in awareness from clients, who are increasingly understanding the importance of creating homes that support better mental wellbeing – as well as workplaces too.
"We have more and more clients interested in the WELL Building standard," he says. "It's had a meteoric rise, as businesses start to understand the importance of creating workspaces that support staff health.

– Ben Channon, Architect, Author and Work in Mind's Wellbeing Columnist 
"Not only do you have a market where employers are competing for the best staff, but Millennials and Gen Z will actively demand a great working environment, where they get looked after. And employers are increasingly realising the connection between happiness, good mental health and output too. Mental health costs the UK economy billions, but if we're happier, we are naturally more productive."
Read Ben's first column on 12th February. 
To see more content from Ben Channon, click here.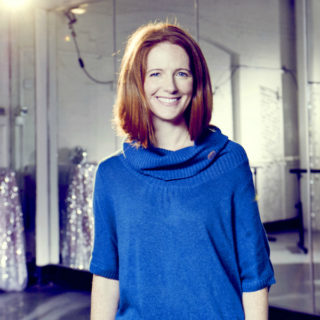 Sophie Barton is our Features Editor. She a journalist and editor with 20 years' experience in the national media, specialising in wellbeing and lifestyle.