Inspired by the author's own experiences with mental health and his work as an associate at London-based Assael Architecture, Happy By Design by architect Ben Channon seeks to open readers' eyes to often-ignored wellbeing implications of the buildings they work in and those which they call home.
In the UK alone, one in four people will experience problems with their mental wellbeing. And as we spend between 80 and 90 percent of our time inside buildings, the spaces we live and work in are going to have a significant impact on our physical and mental wellbeing.
Making rooms, homes and offices happier
As issues around physical and mental wellbeing become more prominent in the media and wider society, 'Happy by Design' offers design tips and tricks to everyone from property developers, architects, stay at home parents, university students or the recently retired, and outlines simple ways they can make rooms, homes or offices happier places to be in.
The book has already won favour from some of architecture's most prominent spokespersons, including TV-star Kevin McCloud of Grand Designs saying that "anyone building a house should read this first. As should every single developer."
Areas to consider
Each chapter of 'Happy by Design', out on RIBA Publishing, covers a specific area of design and interior design that needs to be considered, such as light, nature and materials. For those seeking to start from the ground up, 'Happy by Design' contains layout guidance, room proportions and positioning to make sure that homes are happy, from the front door to the roof tiles.
Channon's relationship with mental wellbeing in design is both personal and professional
David Byers, assistant property editor, The Times comments 'In this book, Channon attempts to revolutionise the places we live, calling for radical new approaches to lighting, ventilation, noise-proofing and outside space.'
Channon's relationship with mental wellbeing in design is both personal and professional. During the final part of his architectural studies, his mental health took a turn for the worse. However, from this experience, Ben realised that mental health issues are universal and that anyone can find themselves struggling.
Ben Channon, author and architect, said:
"We spend nearly all of our time inside buildings, but we rarely stop to think about how those buildings affect our physical and mental wellbeing. After my own battle with mental health issues when studying architecture, I was shocked by how little architects and designers considered the physical and mental wellbeing of the end-user. From then on, I have been researching and designing what aspects of a building could be reimagined to improve people's mental and physical wellbeing and how everyone – from architects, to renters – can enhance the spaces around them.
"The result is 'Happy by Design', which I hope will widen the debate around mental wellbeing in the built environment and help us all understand that we have control over our immediate surroundings and can make changes that will better our sense of wellbeing."
'Happy by Design' is available to buy now.
Enjoyed this article? Read more inspiring articles on design in the workplace.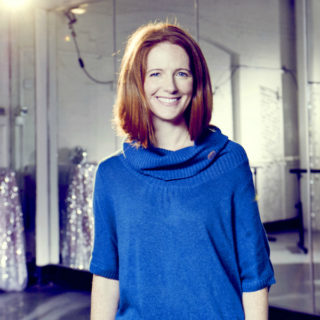 Sophie Barton is our Features Editor. She a journalist and editor with 20 years' experience in the national media, specialising in wellbeing and lifestyle.