Site welfare, or indeed the lack of it, has been hitting the headlines again and rightly so. The findings of two separate and independent reports published by The Building Safety Group (BSG) and Unite, the UK and Ireland's biggest trade union, both cite shocking findings in relation to welfare provision across the construction industry.
What's really worrying is that the BSG's figures were based on 10,000 independent site inspections over a six-month period, and Unite's findings are effectively straight from the horse's mouth – 3,500 of its members. This means that the lack of site welfare, even in its most basic provision, is not only still a very real problem, but that the issue is getting worse.
A stark warning
The BSG reports an 8% rise in welfare breaches on construction sites, despite it being fundamental to safeguarding the health and wellbeing of workers. And these aren't your average headline-grabbing surveys designed to ultimately promote a brand or a cause. These are a real insight to what's happening on the ground for thousands of workers across the UK, who are predominately working in dirty and physical roles.
Both reports show alarmingly similar findings, which should serve as a warning to anyone, at any level in the industry. The most striking is that both found 22% of sites did not provide hot water and one in five provided no drinking water at all. Less than half of those surveyed said enough soap was provided and 40% reported that toilets and showers were not cleaned daily, if at all.
Having commented many times before on the revised Construction (Design and Management) Regulations 2015 and what they mean for the client and contractor, both whom share legal responsibility, I now feel it is time to urge the industry to look further at why this is happening and to put it right.
Regulations can be confusing
Whilst I do not condone welfare breaches in any way, I appreciate that the current regulations have grey areas and are difficult to apply to every possibility of site set-up. For example, the revised CDM Regulations 2015 use terminology such as 'so far as is reasonably practical' and 'suitable and sufficient', which are open to interpretation. Could these mean different things to different people? For smaller companies and especially those without a dedicated manager, trying to research and navigate which regulations apply to a site can be very confusing.
A mobile solution
Interestingly, Unite's survey found that workers in housing maintenance roles were the most likely to be denied access to any welfare facilities, with nearly a quarter (23%) saying nothing was provided for them at all. The principle reason given for this was the removal of depots and the requirement for mobile working. For this sector, the way forward has to be mobile welfare units in the form of towable cabins or welfare vans. There's a huge choice within the industry and the very latest, including Garic's new generation welfare vans, include fully flushing fresh water WCs, USB charging points and even a drying room.
Rail is another area where contractors may fall short on welfare provision. Understandably the very nature of track repairs takes workers to remote locations, but maybe only for a few hours as they might cover large distances during a shift. We work closely with Network Rail and to address this issue we're looking at designing a welfare unit which can move both on the track, by road and off road.
Let's clarify the legislation
It's all a step in the right direction but the overriding lesson to learn from these surveys is that there needs to be clearer guidance; a one-size-fits-all approach simply doesn't work. The industry needs more robust legislative documentation to identify what your site may be categorised as and what the exacting minimum requirements are.
In the interim, a white paper would be helpful to guide companies on the very basic requirements; whether they're on site one day or 100 days. As a company, we are already trying to do our bit by looking at developing an app, which will provide a checklist amongst other things for anyone responsible for site welfare. We are looking at different ways that will detail how to be CDM compliant and we plan to put a programme in place, which will ensure every cabin has a guide on the wall to clearly outline the requirements to comply with both CDM 2015 and works that are non-notifiable.
We need female friendly facilities
The last word goes to the impact that inadequate facilities can have on attracting new talent to the construction industry and women in particular. It's imperative that something as basic as whether you're likely to have access to toilet and welfare facilities on site isn't a factor in a career decision. With this in mind, it is also up to welfare suppliers like Garic to design even better male and female welfare provision. Soon, we will complete the prototype of our latest Combi-cabin, ensuring more male and female facilities as standard. A seemingly obvious step, but one that could have far reaching benefits for all sectors of the construction industry.
Enjoyed this article? Read more inspiring articles on wellbeing in the workplace.
---
Neil Richardson is a director at Garic, one of the UK's leading manufacturers and suppliers of plant and welfare facilities and site set-up equipment.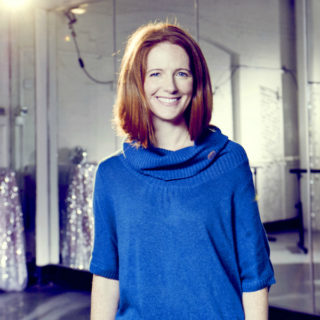 Sophie Barton is our Features Editor. She a journalist and editor with 20 years' experience in the national media, specialising in wellbeing and lifestyle.