Increasingly the business case for dealing with mental health is being made. According to ACAS, mental health – which includes depression, anxiety and stress – is now responsible for more lost working days in the UK than any other illness.
The research suggests that the 91 million working days lost each year related to mental health cost employers more than £8.4 billion, with an additional £15.1 billion in reduced productivity and a further £2.4 billion lost replacing staff who leave work because of mental ill health. The most recent estimates have mental ill health costing employers in the UK around £30 billion in total.
60-70% of people with common mental health disorders are in work
The annual CIPD Absence Management survey also revealed that 41% of organisations have seen an increase in reported mental health problems over the last twelve months. In her recent report on mental health, chief medical officer Dame Sally Davies said she believed 60-70% of people with common mental health disorders are in work, with over three quarters of people struggling receiving no treatment at all.
All parties are suffering
This raises the question of whether businesses are really prepared for the increasing numbers of people coming forward for support. For too long employers have been on the backfoot on this issue, even when it is becoming increasingly clear that all parties are suffering as a result.
New research from BITC's Workwell reported that FTSE 100 companies that prioritise employee engagement and wellbeing outperform the rest of the FTSE 100 by an average of 10 per cent. This shows some big firms are beginning to learn from SME's and are adapting how they tackle ill mental health in the workplace. From Citibank to Gympass, at WeWork we are seeing more innovative and creative ways that larger firms are developing their mental health strategy.
A change in work culture
Flexibility can be the single most impactful policy a business can introduce. One WeWork member, Hatch Analytics, has been devoted to this culture change. At Hatch they believe flexibility gives people control over their lives and that autonomy can be the best support possible for someone with ill mental health. This can mean the flexibility to help with child or parent care, essentially to take time out when you need it and work when you feel is best for you.
Hatch have therefore introduced a 'work anytime anywhere' policy to give back control to their staff. The company policy recognises that not all its workers are from London and that many might need to go home for a week every now and again to be closer to their personal support networks. They encourage people to take the time because they know that afterwards, they will be ready to come back and contribute.
A top down approach
Hatch also reported that one large global law firm they work with has made a point of having senior partners hold seminars where they share their experience with mental health issues. They talk about what support they received, or didn't, and how that made positive or negative differences. A top down approach like this from senior members can be effective in creating more open discussions on mental health in the workplace as it destigmatises the topic and allows people the freedom to open up about their own issues.
A peer-led support programme
Another creative solution tackles the topic with a very different viewpoint. In addition to their fire wardens, one company has added a network of mental health wardens who are trained in mental health interventions. This was done after looking at studies that showed people very rarely turn to HR for support in the workplace but instead to their peers. Unfortunately, our peers aren't typically trained to deal with these important interactions and so the wardens have a high vis vest placed on the back of their chair and employees are encouraged to reach out discreetly to ask for advice, knowing they will receive trained and confidential support.
Mental health first aiders
Gympass have also made some impressive moves to improve mental wellbeing, introducing policies that you might expect from a fitness platform. They host regular wellness breakfasts that present healthy options to staff, a heavily discounted Gympass membership and a summer sports day. It doesn't stop there though, they've began to introduce "mental health first aiders" who are trained to help their co-workers, as well as other more conventional benefits like flexi-hours and a work from home allowance.
These ideas are accompanied by wellness 'commitments' that encourage staff to set an 'intention' for the quarter, so team members can help support each other. These intentions might include using their flexi-time to attend yoga or something as simple as just breaking away from their desk for lunch. A weekly wellbeing newsletter with tips on staying healthy with a busy city life is also distributed to staff.
A flexible, collaborative space
Other initiatives focus on improving the office space. Employers should think about diversifying their work spaces and take inspiration from 'newer' startups, which embrace collaborative working and coming out from behind computer screens to forge real-life connections. Citibank's innovation lab "invites the outside in," a slogan aimed at encouraging their employees to mix with various tech and fintech start-ups within their WeWork site.
Not only for their technologists, Citi uses the space for their bankers to encourage collaboration between the teams. Deloitte fusion has also set up its own Fusion lab, which acts as a startup incubator and provides a collaboration space for clients and the wider ecosystem. Both ideas are based on a creating a more interactive and inclusive corporate experience for their employees and their clients. Ultimately, it's the employer who will benefit.
World Mental Health Day is on 10 October, find out more here.
Enjoyed this article? Find more great articles on health and wellbeing in the workplace. 
---
Eugen Miropolski is Managing Director for WeWork Europe, China & the Pacific, which provides professional space, community, and services to over 268,000 members in cities worldwide.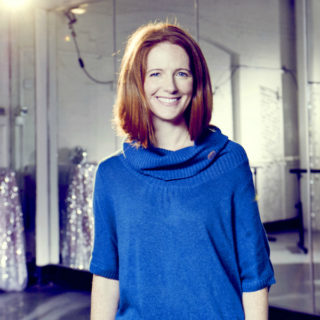 Sophie Barton is our Features Editor. She a journalist and editor with 20 years' experience in the national media, specialising in wellbeing and lifestyle.