Many of us are feeling slightly overwhelmed at the notion of the climate emergency. For me, my way of coping was to do what I could in my daily life to do things in a better way. That doesn't necessarily mean in the most perfect way. If I spent too long doing it perfectly, it wouldn't happen.
I have the most fortunate learning foundation in cruelty free and sustainable interior design and specifying thanks to 10 years of working at Anita Roddick's The Body Shop International during it's huge growth in the 90's. When I set up my own studio – I carried this learning on, but didn't ever highlight it. Some years into having my business I realised that little was improving in terms of this industry's impact on the planet and I was fairly unusual in my offer. So the time came to start saying out loud what I was doing – I did this in my marketing, panel discussions and articles. I really wanted to raise awareness to my clients and to my industry. People were unaware of the effect the built environment has on the planet, on our health and on animals. Once learning more and being aware, industry colleagues and clients wanted to explore the alternatives that did less harm.
When working on projects my overarching aim is to use circular economy principles as much as possible. Using elements in the spaces that are designed with minimal waste in their production, designed to be repairable, reused (if in the space already or brought into it), and at the very least to have a recycled content.
Specification of materials
If new materials need to be introduced, they must have longevity and even a resale value. I avoid the use of animal products. Animal products are almost out-moded now by technological advances. When speaking to manufacturers, I hear more and more that the alternatives perform better and last longer – especially for commercial environments. Obviously plastic is not a good alternative. But I'm happy to tell you there's so much innovation happening. Bioleather for interiors is so nearly here. Scientists are growing leather and there's a huge amount of waste food leathers in the pipeline that are already appearing in the fashion industry and will soon spill into the built environment. The electric car industry is also helping these advances enormously as they have a huge demand for alternatives to traditional animal leather interiors for their lower impact vehicles. I had read that even if the worst of the petro-chemical derived leather alternatives is used – it's still nowhere near as bad for the environment as leather is. One of its problems is this so-called 'natural' material needs to be treated with many harmful chemicals to keep it from decaying. On top of that the chemicals are being waded about in by tannery workers (seriously shortening their life expectancy) and then the chemical flow into rivers where people fish from and clean themselves in. The petro-chemical alternatives are nowhere near perfect, but are said to be 3 times less harmful than animal leather.
Feedback and priorities
When I first work with a client as part of the briefing process I find out what kind of specifications and values are important to them. The feedback is generally that clients want these better, lower impact specifications but providing it has no cost impact. Last night I went to the Brighton Chamber's 'Construction Voice' event where the subject for the panel discussion was 'Ethics or Economics – Making the case for action on climate change in the built environment'. This was the 7th 'Construction Voice' event that has been hosted by our chamber of commerce.
Sustainability has been a discussion point in previous events – but this was the first time sustainability was the main topic for the panel discussion. The 90 strong audience was a wide cross-section of our industry locally. Amongst the interesting discussion were the issues of 'carrot and stick' approach and the increasing need for increased end-user awareness & demand for sustainability to rank higher on the wish lists of end users. People like the idea of sustainability – but not at a higher cost. Selling sustainability is still not competing with the other more aesthetic or traditional 'value' attraction factors of the built environment. The discussion struck me as it raised so much of what I have been experiencing on a microscopic scale over the years with my own clients. Incidentally, panelist Tim Westwod of Waugh Thistleton Architects made the very good point that, given the Government's 2050 net zero goal, then why isn't there any legislation regarding the use of sustainable materials in construction to support that objective?
Breaking habits
How do we tackle this? Construction Voice panelist Caterina Brandmayr, Senior Policy Analyst at Green Alliance spoke of the need for investment in both off-site construction and new sustainable materials to enable the retrofit of buildings to be net zero. We can't depend on or wait for legislation to lead. In my experience in order to get movement on sustainability, our industry needs to just get on lead. We need to break our habits of using the same formula over and over again – make better specification choices for our clients and guide them through the process wherever possible. It's time to open up. Our sector needs more collaboration, discussion and sharing of ideas and learnings. A bit of lobbying too wouldn't hurt!
Discover how the built environment can enhance and transform the employee experience by clicking here. 
---
Notes
Chloe Bullock is a BIID Registered Interior Designer® at the British Institute of Interior Design – the pre-eminent professional organisation for interior designers in the UK. She offers Animal-friendly, Human-friendly, Planet-friendly interior design to both residential and commercial clients.
The importance of good design saving waste and money is very important to Chloe – so she offers a wide range of interior design support ranging from free advice calls, short consultations and adhoc help at points in a project where it's needed – through to full service design.
Prior to setting up her own company 14 years ago, she was part of The Body Shop team delivering ethical global store concepts and specifications. Her ongoing commitment to environmental awareness, sustainability using circular economy principles and cruelty-free specifications learnt working for the retailer, has translated into her own interior design business. She was the first interior designer in the UK to be VEGANDESIGN.ORG CERTIFIED™. She is a fellow of the Royal Society of Arts, a FitWel® Ambassador and keen follower of human-centric, healthy design. Chloe was recently listed amongst the 100 women in the f:entrepreneur 2020 campaign.
Featured image: Brighton letting agent Pavilion Properties newly refitted offices using recycled content flooring, task chair fabric, vegan paint reused elements and locally sourced LED lighting. Photo credit Jim Stephenson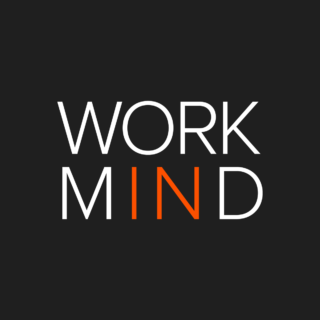 Work in Mind is a content platform designed to give a voice to thinkers, businesses, journalists and regulatory bodies in the field of healthy buildings.