How can heritage buildings – or, more widely, buildings of traditional construction, built before 1919 – affect the wellbeing of occupants? For a work environment we probably think of new, shiny offices – the Google flagships, or the towers of Canary Wharf. But it might be that offices within heritage buildings have the potential to offer a more rounded package for our mental health and wellbeing. 
The more heroic heritage buildings with soaring arches, polychromatic bricks, and the delicate modelling of light over carefully profiled arches and panelling clearly offer spiritual uplift to a working day – but how many of these buildings are offices? Too few, perhaps. The more humble characteristics of traditional construction tend to form the backdrop when occupied as offices.
Before we even get to work our mental health is influenced by the travails of the commute and accumulated Micro Stress Doses, or MSDs.  Coined by Dr Rangan Chatterjee he gives examples of MSDs as waking up late, or missing the bus. These MSDs are absorbed by our bodies and push us closer to our 'stress threshold' which makes us sensitive to new stresses. How we arrive at work matters, and can have a positive effect on our mental health. If an office is located in a heritage building it is conceivable the immediate and wider neighbourhood also has historic urban qualities which can enhance the mental wellbeing of the commuter as they close in on their place of work.
Historic England has reported how links to a place with history can improve a sense of wellbeing. One particularly relevant conclusion in its document, 'Wellbeing and the Historic Environment', was the potential for 'the formation of a new relationship with the past that creates new perspectives and meaning' (p.7, 2018).
The wellbeing of occupants can be influenced by a varied number of factors: refer to Curtis Gubb's blog post on the impact of Indoor Environmental Quality (IEQ), for example, which are relevant to all types of buildings, new or old. The physical fabric of a building has an immediate influence upon the occupier.
Building biology
From a 'building biology' perspective heritage buildings have much to offer. Building biology is defined as, 'the study of the holistic relationship between humans and their living and work environments', (p.13, 2018, Ece). A key aim of building biology is a commitment to human health and heritage buildings are predisposed to achieving many of the 25 guiding principles, such as the use of natural and authentic building materials, natural regulation of indoor air humidity using humidity-buffering materials, and the optimisation of radiant heat for thermal comfort (p.169, 2018, Ece).
Taking IEQ as a comparative starting point to achieve a healthy indoor climate, building biology fundamentals highlight untreated, vapour-permeable, and hygroscopic materials are preferable. These include wood with natural oil or resins finishes, natural stones and tiles, and plaster finishes based on clay and lime.
Traditional construction is considered 'breathable' and if left uninhibited by modern interventions (DPCs, modern paints) solid walls and floors naturally regulate internal air humidity; such materials are also not a source of off-gassing of toxic chemicals typically characteristic of modern products. It is important, for example, breathable paints are used on surface finishes to allow traditional materials to optimally perform.
Connection with nature
The biophilia phenomenon, which means 'love of life', pertains to the innate human connection with nature. Biophilia is considered by Grigoriou in her book 'Wellbeing and Interiors' as a 'central issue' to wellbeing (p.48, 2019). According to Bill Browning of Terrapin Bright Green biophilic experiences can, 'reduce stress, improve cognitive function, and enhance mood and creativity' (blog 20.05.18).
Biophilic design is not just about plants: it includes materials obtained from nature such as stone and timber, used to connect people to the natural world. Here heritage buildings of traditional construction can reduce the separation of humans from nature in their inherent construction. Natural materials and textures – found in the flag stones, clay tiles and bricks, stone window cills, timber beams, lath and lime plaster finishes – encourage occupants to engage with their surroundings and directly connect to the Earth.
It is human nature to prune away that which does not serve us – and many a heritage building has been eradicated in the name of economic progress. As we recognise wellbeing is a precondition for optimal performance and self-actualisation it may be possible buildings that positively contribute to our collective wellbeing become more highly valued.
To find more content on how buildings affect the wellbeing of occupants, click here.
---
References:
Ece, N. (2018). 'Building Biology'. Basel: Birkhäuser.
Grigoriou, E. (2019). 'Wellbeing and Interiors'. London: RIBA Publishing.
Monckton, L., Nolan, C., Reilly, S. (2018). 'Wellbeing and the Historic Environment', published by Historic England.
Photo Credit: EPR Architects Ltd
Claire Truman established her practice Heritage Revival in 2017 to focus on heritage architecture and interiors. Heritage Revival strives for the creative re-use of older properties and to optimise the wellbeing of occupants. In her previous role as an Associate and Project Architect at EPR Architects Claire oversaw the redevelopment of large listed properties, including the refurbishment of the 180,000sq ft Grade II* listed Two Waterhouse Square offices on High Holborn.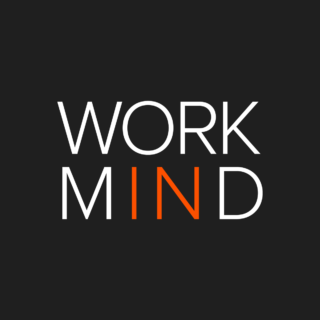 Work in Mind is a content platform designed to give a voice to thinkers, businesses, journalists and regulatory bodies in the field of healthy buildings.