We believe any great leader will tell you that great people are at the heart of any successful business and whether a business survives or thrives will come down to the most precious asset – its people. Corporate and employee wellbeing isn't new, but it's certainly on an interesting journey and is gaining momentum globally, as more and more evidence demonstrates the powerful impact it has on business, not just in terms of people, recruitment, engagement and retention, but also productivity, creativity and ultimately bottom line profits. 
Societal shift change
We are seeing an increase in lifestyle related illnesses. More people are being diagnosed with type 2 diabetes, heart disease and muscular skeletal issues added to the rise in mental health; we are faced with a very different workforce. To affect change, it's going to take a combined effort.  This has to start with the individual but we should also consider the big influences in our life; where we work, where we live and even the quality of the commute in between these places.
Companies are at the epicentre of some of the biggest shifts in society and this in itself presents its own challenges and considerations. We are more aware than ever before of our physical, mental, social and financial wellbeing and we expect companies to recognise the part they play and take some responsibility for some of these issues.
For those companies which are forward-thinking, proactive and want to do the right thing, they are continually asking the questions that will enable them to develop a culture of wellbeing within their workspaces – how do we provide meaningful support and a built working environment that has a positive impact on everyone across an organisation? How can we manage this? How do we measure this and link back to genuine value for the employees and ultimately business performance?  We appreciate this can feel insurmountable when you consider how hard most people find looking after your own health or when you consider the average response/ usage rate to most company-wide initiatives.
Today, tomorrow – the future
Businesses today are faced with a more expectant workforce than ever before, which is largely made up of millennials and generation Z who are increasingly more health conscious but, irrespective of age, we all now live in a world where endless information is at our fingertips and I firmly believe most people want to be healthier if they knew where to start or had the right support to suit their personal needs. Millennials now make up the majority of the workforce and hold approximately 20 per cent of all leadership roles – a figure that will only rise further in 2020 and beyond.
So, what can we expect from this new wave of leaders? According to a survey by Katar Futures and American Express, autonomy, authorship (creativity) and reciprocity are the three distinct core values held by millennials. What's more, the majority of survey respondents defined success as "enjoying the work that I do" (64%) and "having a good work/life balance" (60%). "Maintaining my wellbeing" was the definition given by 46%. Therefore, we can expect millennial leaders to put as much emphasis on personal values as specific targets and goals.  However, whilst millennials and younger workers might be more 'laid back' about their approach to employment and their career, they hold stronger convictions and won't be afraid to leave a seemingly good, well-paid job for a job with a lesser salary but has more perks and benefits, a superior workplace environment, greater 'positive energy' and more flexibility In fact, globally, millennials expect to leave their jobs within five years as show by a Deloitte study. This group of people are going to define a new era, a new style of leadership and a new way of doing business.
The bigger the challenge – the bigger the opportunity
Absence from work due to sickness costs UK businesses an estimated £29bn annually with the average employee taking 6.3 days off each year, according to Employee Benefits. But more research is showing that the UK's biggest threat to productivity is presenteeism (working for more hours than is required or showing up to work when you should really be on sick leave, usually due to feelings of insecurity about your job) and in fact, absenteeism is decreasing. In a recent survey by the Chartered Institute of Personnel Development (CIPD), 72 per cent of organisations consulted said they had experienced presenteeism over the past 12 months, and a further 29 per cent had seen an increase in the issue.
Presenteeism is a serious threat to any organisation. Unhappy and disengaged workers are more likely to be careless in their role, make more mistakes and their loss of morale and negativity can be more infectious than the flu bug! Boiling it down, presenteeism can be costly for a business.
Cause and effect
There's not one single factor that causes presenteeism and this will indeed vary from business to business and person to person, but common themes and causes of presenteeism stem from a lack of culture within a company, which includes the absence of awareness and mindfulness when it comes to the built form of a workplace and how this could affect staff wellbeing. A poor culture often stems from a leadership team which doesn't value its assets – i.e. its people and a lack of internal transparency around vision, mission, purpose and values or a company that doesn't perform against these. The negative sentiment felt by a workforce is further magnified by a shortage of employee wellbeing initiatives and a lack of focus on people within the business, as well as the environment in which they work.
Healthy and highly engaged employees are, on average, up to 30 days more productive and organisations promoting health and wellbeing are 3.5 times more likely to be creative and innovative. Additionally, the retention and attraction of talent are also assured when employees feel like their health and wellbeing needs are being catered for.
The first step
Every business is different, and each workforce faces different challenges. However, one clear theme of corporate wellbeing best practice is personalisation. Employees today want and need personalised experiences that have a genuine and long-lasting impact on their overall wellbeing.
We believe employers should be looking to offer a varied mix of company-wide initiatives as well as encouraging staff to find the support, resources and spaces they need to support them the most. We always advise that you look at health holistically; don't just offer free fruit or gym memberships.  Health also includes sleep, finance, building resilience and confidence, a balanced diet, supporting all levels and not intimidating people at the start of the journey whilst engaging and adding those who are already considered "healthy".
The first leg of your journey should involve you listening to your employees. Understanding what they want, what they value and what they want to achieve. At the same time question internally – what does success look like?  How will you measure this?
To understand what is required of your built environment to fully support employee wellbeing and offer the personalised experiences they desire, start with the sharing of information and teamship. Survey your staff to gain valuable insight. What do they like about their workplace? What don't they like? What do they feel could be added or enhanced to make the environment better? What areas of the workplace could be further utilised? What extra resources do they need? What technology could be integrated to personalise their wellbeing experiences?
This process will be vital to your success. Transparency is important.  After you've completed the information gathering process, and you've had a chance to formulate a plan, share the things you want to improve with your team, but explain that the results won't happen overnight. Ensure this strategy is engaged with at the top and most senior level.
Maximising your built environment for staff wellbeing
Whether you need to make minor or major changes to maximise your built environment for employee wellbeing will largely depend on the results from your insight and feedback strategies. Employee wellbeing should be central consideration in design and office occupation.
The ability to reprogramme different areas / zones should be important, for example could you convert rooms into workout zones or quiet / chill out zones?
A fresh lick of paint and adding some artwork to brighten up your office could be a simple fix that has a big impact on staff morale and positivity towards work. Finding ways to let more light into the office or upgrading the staff toilets may also provide a welcome and much-needed lift that makes it a more enjoyable place to work.  Developing your outside spaces to provide walking routes, sports areas and picnic benches for summer lunches could also do wonders for your staff's social, physical and mental wellbeing.
Personalising the workplace experience
Employees want personalised experiences – a trend we are seeing across all sectors from dining to fitness, and corporate wellbeing is no different. Wellbeing initiatives that might be important to one employee might not be as important to another; everyone's journey to a healthier lifestyle is unique, and it should be treated as such.
To create a more personalised experience for employees, employers should consider using digital platforms, such as hero Navigator, to host their wellbeing programmes. Using technology platforms will empower employers to determine specific wellbeing goals and activities for each employee based on their current health status, interests and preferences such as sleep, fitness, stress management, back care etc – forming an integral part of your workplace environment and providing invaluable aggregated trend data! The hero technology can also be used to help connect employees with similar health and wellbeing goals as well as support and reward individual progress. Employers can expect to see higher participation rates with a more personalised approach to employee wellbeing. Technology and digital platforms really come into their own when it comes to diverse, multi-site, retail and mobile workforce organisations. It allows a company to provide a much-needed solution to the entire employee team, not just those who work in the office spaces.
In summary, to maximise a workplace's built environment to enhance staff wellbeing, a successful organisation will go on a journey with their teams, which will see education, information sharing, recognition and reward as part of the strategy. For every £1 invested into corporate wellbeing, there is believed to be a potential ROI of between £1.50 and £9 so it's certainly something to focus on. And remember that the ability to personalise health and wellbeing is vital and the businesses which realise this will be the true winners.
To see more from Work in Mind's workplace columnist Joe Gaunt, click here. 
---
For more information about hero and its innovative technology and solutions that support employee wellbeing with real measurable ROI, click here.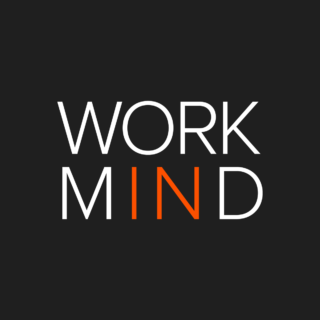 Work in Mind is a content platform designed to give a voice to thinkers, businesses, journalists and regulatory bodies in the field of healthy buildings.