The workplace wellbeing movement is fast gaining pace, but new research has shed light on the severe impact poor office design can have on morale. According to a new YouGov survey, over a third of UK employees are likely to either take sick days or more time out of work due to an uninspiring office environment. A staggering 32% said the design of their workspace is negatively affecting their physical and mental wellbeing, with 36% admitting they'd be less likely to take sick days if their workplace was more inspiring.
"It can be easy to overlook how the design of an office impacts the people within it," says Nic Pryke. Nic is Creative Director at office design and build company Oktra, which counts coworking giant WeWork among its clients. "By conducting a thorough assessment of a workspace, we can begin to understand what works and what is holding back not just the evolution of a business, but the employees' personal development too."
Sight and sound
Those participating in the research, which was carried out in partnership between Oktra and YouGov, cited temperature as their biggest concern, with almost half the participants either finding their work environment too hot or too cold. Lighting also emerged as a major issue, with nearly a third (28%) of respondents linking a lack of natural light to mental wellbeing concerns. A quarter of employees also admitted that dim or harsh illumination impacted their wellbeing, highlighting the need for task-appropriate lighting that supports our circadian rhythms and fosters focus.
Noise also ranked as problem, turning the spotlight on the need for better acoustic design, to assist both productivity and emotional wellbeing.
Today's open plan offices make solid acoustics a more pressing necessity than ever, because excess noise inevitably make it hard to focus, with a knock-on impact on productivity. In fact, research suggests it takes anything from 15 to 23 minutes to return to a focused state after an interruption, meaning just four interruptions over the course of a day could lead to an hour of wasted time.
Of course, poor acoustic design can have an emotional fallout too. Distraction is often stress-inducing, and it's detrimental to morale if employees feel compelled to block out sound using headphones, or even physically remove themselves from their designated workspace. Then there's the lack of privacy to consider too – struggling employees are less likely to confide in colleagues or employers if they fear being overheard.
Inspiring spaces
When it comes to addressing these issues, Nic Pryke cites meditation rooms, biophilia and sleep pods as beneficial by-products of the workplace wellbeing movement. Each has the potential to play a valuable part in creating more inspiring, people-centred spaces which boost morale.
"They are becoming increasingly popular," he says, adding that sleep pods may prove a valuable resource in industries where employees work extended or erratic hours, such as the legal and financial sectors. Oktra have recently installed them in Gymshark's award-winning new HQ in Solihull, where a huge emphasis is placed on designing for workplace wellbeing. The building also features a human centric lighting system, designed to give great visibility. Increasingly believed to foster wellbeing, human centric lighting can be adjusted in colour and intensity throughout the working day, bolstering our changing rhythms and needs.
Likewise, Oktra's mammoth fit out of WeWork's Moor Place coworking space features a strong emphasis on employee wellbeing. The eight-floor building has 30 meeting areas, a large café, over 12,000 glass panels and eight communal breakout areas. The air conditioning system was also reconfigured to ensure ventilation was evenly distributed between cellular offices, mitigating temperature-related issues.
Given that the average person will spend 90,000 hours at work over their lifetime, these measures all represent significant strides forward in the workplace wellbeing movement. Ultimately, for employers and employees alike, morale-boosting design can only be a good thing.
To find more content on workplace design, click here.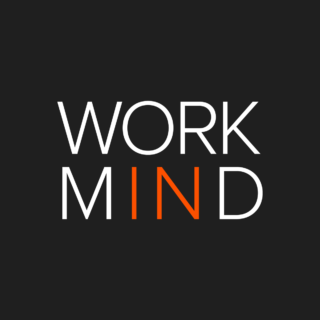 Work in Mind is a content platform designed to give a voice to thinkers, businesses, journalists and regulatory bodies in the field of healthy buildings.