This week, it is Balance Awareness Week. It is startling to find that it is estimated that one in ten people of working age in the UK seek medical advice for vertigo, which can in turn lead to life changing or life inhibiting symptoms.
Balance disorders are difficult to diagnose accurately. Most people who feel giddy, dizzy, light-headed, woozy, off-balance, faint or fuzzy have some kind of balance disorder.
The Ménière's Society, which is the only charity in the UK dedicated solely to supporting people with inner ear disorders, has organised Balance Awareness Week to raise awareness of how dizziness and balance problems affect people and where they can find support.
The good news is, there are many practical ways in which the built environment can assist those with balance disorders. Work in Mind asked the Ménière's Society to give us a few ideas:
Some things to think about:
The less conflicting information the brain is dealing with, the more helpful the environment will be.
Patterns.  Patterns on walls and floors and too much mirrored, glass or reflective walls which distort and multiply those patterns can overload the balance system of someone with a balance disorder. Solid colours and minimal reflective surfaces work best. 
Lighting. Flickering and/or fluorescent lighting is particularly troublesome.  There are excellent LED alternatives which will provide you with more control over your lighting and greater energy efficiency. LED lighting also lasts much longer than fluorescent alternatives so making the switch makes commercial sense on every level.
Acoustics. People with balance disorders may also have hearing loss and open plan offices and large working areas can create bad acoustic conditions.  Placing desks near windows or against walls, and using acoustic screens can all help manage how noise bounces around a room.
Stairs and Escalators. These bring different challenges to someone with a balance disorder. Minimising other potential distracting images around stairwells and escalators can help. The less conflicting information the brain is dealing with, the more helpful the environment will be. Keep stairs solid and even, and any carpet plain.
Enjoyed this article? Read more inspiring articles on health. 
An earlier version of this article was originally shared on the 19th September 2018. 
---
For more information about how the built environment impacts on people with balance disorders click here:
Click here for more information about how, as an employer you can better support people with balance disorders.
If you have a balance disorder and want to know where to find support then click here: 
The Ménière's Society is a registered charity and is dependent on fundraised income. If you would like to support them please click here: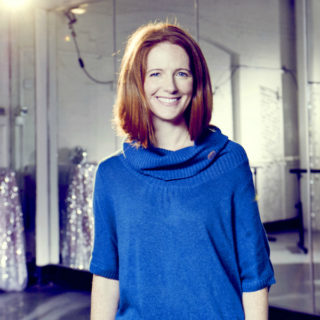 Sophie Barton is our Features Editor. She a journalist and editor with 20 years' experience in the national media, specialising in wellbeing and lifestyle.