It's one of the most rewarding careers, which comes with the privilege of helping others when they're often at their lowest ebb. But everything that makes nursing so fulfilling can also, at times, make it high-pressure too. Add lengthy shifts and pay cuts into the mix, and it becomes clear that we need to look after these health heroes, who form the backbone of our healthcare system.
"Being a nurse is an enormous privilege," says Clare Dickens, who is a nurse and senior lecturer in mental health at the University of Wolverhampton. "It bowls you over to be part of someone's life at their lowest ebb and see them come through the other side. But sometimes that doesn't happen, and over time it can take its toll. Most nurses have a patient they can't shake off – I remember some from 20 year ago."
Whatever benefits the patients will also benefit us – Clare Dickens
But what of the environments where nurses work? Could changing the way we design our hospitals help safeguard these committed caregivers? Clare believes adaptations to the physical environment could go some way towards improving the wellbeing of both patients and medics alike.
A sense of space and time
"Whatever benefits the patients will also benefit us," she says. "Many wards don't have windows, which can be tough for patients and staff. As a student nurse I worked at a hospital with big double doors, leading out onto a garden. I firmly believe it helped the patients, as well as those of us working there. After a series of 12-hour shifts, it can be hard to remember what time or day it is, but it gave us a sense of space and time."
Clare isn't surprised that research highlights a potentially powerful link between patient welfare and their exposure to the natural world. One seminal study by professor of architecture Roger Ulrich, who is an internationally acclaimed expert in evidence-based healthcare design, revealed that patients recovering from surgery in rooms with natural views took fewer painkillers and were discharged a day earlier than those with views of a brick wall.
"If we look at wider studies on wellbeing, we know you're more likely to experience mental ill health without exposure to green space," adds Clare. "It's folly to ignore that impact. Nurses need somewhere where they can go for a breather, and to reconnect with their environment."
Light matters
The harsh, fluorescent lighting is the perfect recipe for visual stress – Clare Dickens
As well as incorporating more green spaces and daylight into hospital design, Clare believes the often-outmoded artificial lighting could be reconsidered.
"The harsh, fluorescent lighting is the perfect recipe for visual stress," she explains. "Even at night, when everything is dimmed for the patients, you find yourself looking at glaring, stark computer screens. Then there's the need for better ventilation too – I often feel sweltering at work."
For decades, debate in hospital design circles has raged over the merits of single-room architectural layouts versus multi-person wards, with the former gaining in popularity. Yet while single rooms are credited with improved infection control and reduced recovery times, as well as the obvious privacy benefits, they are inevitably more expensive to build and maintain. They also afford less opportunity for social interaction and observation, something Clare acknowledges.
"Single rooms afford more dignity and potentially better one-to-one care, but multi-patient bays do offer practicality," she explains. "There's a big safety advantage to being able to glance up from your nursing station and cast your eye across eight patients at once."
Sensory overload
Yet Clare pinpoints a lack of personal space – both physical and auditory – as an issue that could benefit from redress. On many wards, flimsy curtains afford limited privacy, while nurses and patients are exposed to noise from visitors, consultations and equipment.
"Hospitals are loud environments, filled with the sounds of urgency," she explains. "Combined with the heat and lights, it's a sensory overload. Students tell me that even when they're off duty, just hearing the tills beeping in Tesco makes them kick into nurse mode, because they sound like a heart monitor.
"Often, there's also nowhere to go if you need a one-to-one with a patient, and this can add to the pressure. When you pull round the curtain it affords little dignity, which makes life difficult for the nurses and patients. On A&E departments, a "compassion room" would give us invaluable space to think while evaluating a patient."
Lastly, Clare emphasises that it's vital that nurses prioritise their own respite, even if it's just taking a ten-minute breather during a busy shift.
"It's essential," she says. "We can be martyrs and aim to always put our patients first, but I'd argue that compassion has to start at home. It's not being selfish, it's sustainable. Over time, stress affects your appetite, your sleep and your physical health, and that won't benefit nurses or their patients."
To find more content on how to improve workplace wellbeing, click here. 
---
Clare is a senior lecturer in mental health, who has pioneered an award-winning approach to suicide and self-harm prevention, Three Minutes to Save a Life, in collaboration with Connecting with People and 4 Mental Health. If you are feeling overwhelmed of that your life is not worth living, please consider seeking support from friends, family, colleagues or your GP or mental health service. You can also visit www.stayingsafe.net.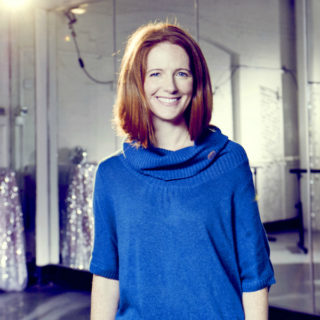 Sophie Barton is our Features Editor. She a journalist and editor with 20 years' experience in the national media, specialising in wellbeing and lifestyle.