UK workers are happier with their office environment than ever before, and companies seem to be doing more to help employees' physical and mental health, but office and workplace design harms productivity – concludes Savills in its latest report What Workers Want*.
39% of workers now say their workplace has a positive impact on their mental health
What Workers Want shows significant increases in workers reporting that their workplace is positively impacting their physical and mental health, with 39% agreeing that it positively impacts their mental health (up from 33% in 2016); 34% say it positively impacts their physical health (up from 25% in 2016).
According to Savills, this indicates that the message that the workspace can contribute to wellness seems to have been absorbed by companies and landlords, and that they are taking positive action to improve worker well-being.
32% say their workplace's internal design/layout decreases their productivity
Hot desking decreases productivity
However, while workers may be generally happier with their workspace, a sizeable majority think it actively harms how productive they are. Almost a third of workers (32%) say their workplace's internal design/ layout decreases their productivity; this increases to 45% where people work for an employer with a hot-desking policy.
53% of UK office workers now happy with their workplace, up from 48% in 2016
Savills says that despite hot-desking becoming common practice over the past decade, workers have seemingly not acclimatised to it – in 2016 only 31% said hot-desking decreases their productivity.
Savills says that the majority of office workers still want their own dedicated desk (60% of respondents chose this as their preferred workplace location), with there being very little variation in answers between age groups, dispelling thoughts that younger workers are more prepared to work flexibly.
Noises off!
73% of UK office workers said that they work in an open plan office, opposed to 18% who work in private offices. Those who reported they were in an open plan office were more likely to say the internal design/layout decreased their productivity than those in a private office (36% versus 14%). 83% of workers say that noise levels in their office are important to them – this has increased from 77% in 2016.
In addition, only a third (34%) of workers said that they've been asked their views on their office environment by their current employee, opposed to 59% who have not.
Productivity puzzle
Steve Lang, director in Savills commercial research team and co-author of What Workers Want 2019, says: "Overall, employers are heading in the right direction. There's been a big improvement in physical and mental health in the workplace over the past three years, indicating that employee well-being and health are being taken seriously. However, the workplace is yet to nail the productivity issue: a significant minority of workers say their office actively harms their productivity, with many voicing concerns about noise and hot-desking."
To find more content like 'workplace design harms productivity', click here.
---
*Savills What Workers Want 2019 survey, undertaken by YouGov between March and April 2019, surveyed over 11,000 office-based employees based in France, Germany, Ireland, Italy, The Netherlands, Norway, Poland, Portugal, Spain, Sweden and the UK, with 1,000 workers surveyed in each country. In the UK this involved 100 office workers being sampled in the following locations: Birmingham. Bristol, Cardiff, Edinburgh, Glasgow, Leeds, London, Manchester, Newcastle, Nottingham, Southampton, Cambridgeshire, Oxfordshire and Berkshire. 2019 is the fourth time the survey has been undertaken in the UK, with previous surveys carried out in 2016, 2013 and 2019.
NB: Figures may not always add to 100% due to removal of 'don't knows/not applicable' responses or rounding.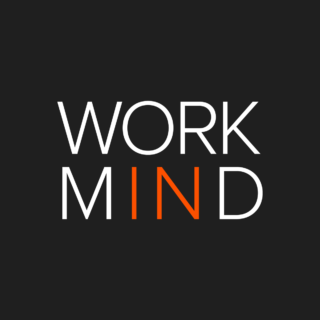 Work in Mind is a content platform designed to give a voice to thinkers, businesses, journalists and regulatory bodies in the field of healthy buildings.