Step inside Uncommon's new flexible workspace and you'll be awed by a towering Ficus tree, two huge tables hewn from a walnut tree trunk and an abundance of natural light. This emphasis on biophilic design is just one of many nods to workplace wellbeing in the 41,430 ft² development, in London's Liverpool Street.
"We want people to feel better about being at work, so we've applied the very latest thinking in sound design, aroma, ergonomics and the psychology of productivity," says founder and interior designer, Tania Adir.
"We don't believe anyone else in the sector has taken such a close look at wellbeing at work. This isn't just about the occasional yoga class or desk massage – this is a completely different way of looking after your members, and a real breath of fresh air in the industry."
Biophilic benefits
It's fair to say that Adir isn't afraid of pushing boundaries. The lofty Ficus tree, which is five metres tall and weighs 500kg, had to be lowered through the roof of the cylindrical building by crane. The species can reach up to 30 metres in its native Asia and Australia, but it will be carefully cultivated to ensure it remains a healthy size for its environment. Today, it sits proudly in the central atrium of the top-floor communal mezzanine area, fittingly surrounded by nest-like hanging chairs.
Other greenery includes over 700 plants, which are dotted throughout the meeting rooms, workspaces and café. Not only does the lush foliage help filter the air – the Ficus tree is one of the best plants for improving internal air quality – it also gives a natural feel to the inner-city space, promoting wellbeing and productivity.
Biophilic design, which involves incorporating experiences of nature into the built environment, is widely proven to lower blood pressure, reduce stress hormones and boost our cognitive performance. Humidity and CO2 are also monitored throughout the private and public spaces, to ensure optimum internal air quality.
Green living
In line with biophilic principles, the development's coffee lounge features natural materials and patterns, including a Portoro marble bar. The fine-grained, black marble has striking white and gold veining, which forms a random, soothing pattern that's often likened to rippling water.
Furnishings have also been selected with an emphasis on wellbeing, such as the two walnut, custom-designed coworking tables from Italian artisan designer, Riva 1920. The ecologically-minded business specialises in using timbers from reforestation areas and vinyl-based glues, with the lowest levels of chemical residue. Throughout the entire development, tonal colours have also been combined with rich textures, to stimulate focus and maintain calm.
Art for the heart
Stress has never featured more prominently on the wellbeing agenda – not only has it been dubbed the health epidemic of the 21st Century, but stats suggest it's linked to over 70% of GP appointments. And at Uncommon Liverpool Street, Adir has found a unique way to encourage workers to become more aware of their own stress levels.
Here, Adir has collaborated with leading designer and artist Marcus Lyall, commissioning an interactive light installation that helps people to engage with their inner body signals. The unique installation, called In a Heartbeat, is designed to showcase your heartrate through music and 7,200 LED lights.
When a finger is placed into the blood volume flow sensor, the installation works out your heart rate variability, which is a good indicator of stress levels. High levels translate into a metronome in the visuals, compared to a smooth groove rhythm for those who are more relaxed.
Lyall explains, "I'm exploring how light and sound can help us understand our body's internal signals. As Uncommon have an emphasis on wellness and balance in their spaces, I wanted to explore this combination in a creative way, to showcase how our feelings and senses can be displayed."
Attention to acoustics
Throughout the building, music is also carefully controlled to suit people's shifting weekly rhythms. Monday to Wednesday is calmer, with beats slowing building up towards the weekend. Additionally, playlists change between areas, to ensure the music aids focus.
A flexible space
As well as fostering emotional wellbeing, the Liverpool Street space has also been created with a concerted emphasis on productivity. The design incorporates the principles of Activity Based Working (ABW), which research suggests can help increase overall effectiveness. Instead of forcing individuals to carry out the majority of work on a designated desk, ABW encourages people to recognise that different work activities can be better supported by spaces and features designed specifically for a task.
To that end, the dog-friendly development offers private office space, open-plan working, phone-booth-style enclosed areas and an alfresco rooftop with views across the city. There's also a stepped area, similar to an amphitheatre, hot desking and a full-service coffee lounge space.
"Our goal was simply to create the best flexible working environment in London," says Tania Adir. "The building benefits from an unbeatable location and an abundance of natural light, we have then added the elements that make it an Uncommon space.
"Over the last few years there has been a major shift in the office market. Flexible office space is no longer the preserve of the unambitious, bland occupier. People demand interesting and versatile space that is flexible enough to adapt as they do. This is appealing to start ups and far larger businesses – our largest occupier currently has 200 workstations."
To find out more about healthy workplaces, click here. 
---
Uncommon's flagship development is now open, with membership starting from £249 (plus VAT) per month.  You can find more information at www.uncommon.co.uk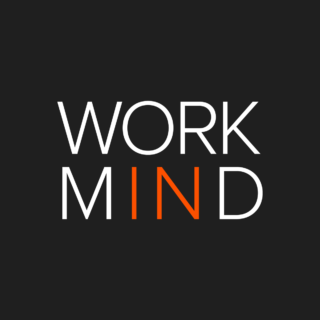 Work in Mind is a content platform designed to give a voice to thinkers, businesses, journalists and regulatory bodies in the field of healthy buildings.