Published today, landmark research from the Urban Land Institute (ULI), a global non-profit research and education organisation focused on the built environment, says that the wave of interest in wellbeing in the UK is expected to translate into significant investment over the next three years.
The research forms part of a report, Picture of health: the growing role of wellbeing in commercial real estate investment decision-making, that was released at an event in Birmingham by the ULI UK Sustainability Forum to highlight the rise of wellbeing investment in commercial buildings.
Sponsored by E.ON, it is the first time that a comprehensive survey of leading property experts has been carried out to understand how health and wellbeing is influencing investment decisions across the real estate industry.
86% of respondents expect to increase their investment in wellbeing in the next three years
The report focuses on survey responses and interviews with over 100 investors, developers, fund managers, consultants, valuers and analysts. 86% of respondents expect to increase their investment in wellbeing in the next three years, with 17% anticipating this increase to be 'significant'.
Building momentum
The momentum for the trend is part of wider changes in the workspace towards flexibility and shared space, as well as companies looking for improved office environments as a way to meet the expectations of the younger generations in the competition for talent.
The survey revealed the expected investment will largely be driven by perceived tenant demand rather than investor demand or government policy, as occupiers fight to attract and retain talent across an ever more mobile – and socially-conscious – workforce.
Victoria Lockhart, co-chair of ULI UK's Sustainability Forum and director of market development at the International WELL Building Institute, said: "The increased interest in health and wellbeing we are already seeing from major players in the real estate industry cements the fact that wellbeing is becoming central to development and investment strategies."
Wellbeing is increasingly prioritised as fundamental to environmental, social and governance factors
"As companies seek to attract top talent, wellbeing is increasingly prioritised as fundamental to environmental, social and governance (ESG) factors. Companies are looking closely at the workspaces they offer as well as how the workplace can help translate a company's values and build a culture of health."
Case study examples
Five case studies from the report include 22 Bishopsgate and the Broadgate Campus, in London, which already have health and wellbeing placed at the heart of the developments.
While 22 Bishopsgate may be making its mark at the tallest tower on the skyline of the City of London, AXA Investment Managers – Real Assets, which invested in and is developing the building on behalf of an international consortium of investors, has dedicated over 13,900 square metres of the 130,000 square-metre tower to shared amenities.
"We refer to it as a vertical village," says James Goldsmith, head of leasing at AXA Investment Managers – Real Assets. "Everyone always talks about a hospitality environment and that's a given, but we are also keen to differentiate with what we are doing."
Among the community amenities are a 1,858-square-metre food market as well as the Exchange, a 1,215-square-metre knowledge area that will include an accelerator space, a broadcast media suite, and event space. Its 780-square-metre gym will include a climbing wall 125 metres above ground level, and a wellbeing retreat area of 730 square metres.
Our customers are increasingly recognising that workplace is a vital component of staff engagement – British Land
British Land, which is completing the redevelopment of 100 Liverpool Street in 2020, has ensured a healthier Broadgate campus environment including introducing larger amounts of seating, new retail, bars and restaurants as well as increasing landscaping and greenery.
Enhancing the experience of work
"Our customers are increasingly recognising that workplace is a vital component of staff engagement and wellbeing strategies, says Matthew Webster, head of wellbeing and futureproofing at British Land. Our role is to support this by creating fantastic environments that promote wellbeing and the enhance the experience of 'work' – from the provision of engaging public realm and amenities through to ensuring buildings create healthy internal environments."
The report from ULI UK was sponsored by E.ON and addresses questions about the investment case for incorporating wellbeing into buildings and how to measure its impact. Phil Gilbert, Director of Customer Solutions at E.ON, said: "Energy is a vital industry and every aspect of modern life relies on it: our economy, our wellbeing, our work and our leisure. In terms of cost, air quality in our streets and wider carbon emissions ambitions, we must lay the foundations for this change now. As this report sets out, incorporating wellbeing into new and existing building stock and the use of technology and differing energy sources will be crucial to this.
Delivering local solutions at scale
"The opportunity here is a cities-based approach that deliver local solutions at a scale with real impact nationally. We have proof of that concept; from our city-wide partnership to help deliver a zero emission Berlin by 2050 to our deployment of cutting-edge smart home systems in Malmö, we have many live examples of where we are already sharing experiences with our customers at scale and working together now to create a better tomorrow."
To download the full report, visit uk.uli.org or click here.
To find more content on wellbeing, click here. 
---
About the ULI
The Urban Land Institute is a nonprofit education and research institute supported by its members. Its mission is to provide leadership in the responsible use of land and in creating and sustaining thriving communities worldwide. Established in 1936, the institute has more than 45,000 members worldwide representing all aspects of land use and development disciplines.
ULI has over 3,500 members in Europe across 14 National Council country networks. For more information, please visit europe.uli.org, and follow us on Twitter and/or LinkedIn.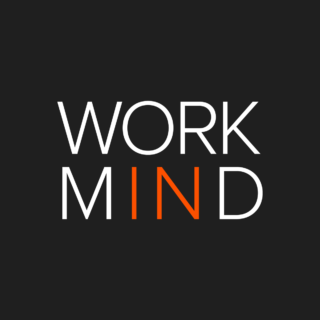 Work in Mind is a content platform designed to give a voice to thinkers, businesses, journalists and regulatory bodies in the field of healthy buildings.