The Alzheimer's Society has appointed Overbury to design and fit out the new 7,250 sq ft which will accommodate a new Dementia Connect service at Tricorn House, in Edgbaston, Birmingham.
Overbury's design of this space has been influenced by people affected by dementia, as well as academics from the University of Stirling, who were consulted as part of specially convened focus groups.
The office space will be used to deliver the Alzheimer's Society's new service, called Dementia Connect, which provides a first point of contact for people affected by dementia and their families. Work has started on the new facility and it is expected to be completed by late July 2019.
Design to facilitate neurodiversity
Patterns for carpets and fabrics within the office have been specially selected to be dementia friendly
Design features to facilitate neurodiversity in the workplace include the use of paint colours chosen from a palette specifically for people affected by dementia, and furniture selected for comfort and accessibility. Patterns for carpets and fabrics within the office have been specially selected to be dementia friendly. Overbury will create social spaces to welcome visitors, whilst central focal points within the office space will allow service users to navigate easily.
Michele Clifton, office design account manager at Overbury's Birmingham-based team, said: "We're excited to deliver this brand-new space, on behalf of the Alzheimer's Society, which will transform the lives of people affected by dementia.
"Dementia is a subject many at Overbury are passionate about and lots of research went into ensuring our design supports neurodiversity, reflecting the views of leading academics and dementia sufferers, and responding to identified needs.
"The Alzheimer's Society wants to recruit the best people for the new roles in this facility so we designed a workplace which is not only functional but attractive to their current and future staff.
"Consistency, comfort, and wellness were key points we considered during the design process as we seek to create a facility that is not only inviting, but also boosts the wellbeing of all users. We've incorporated communal breakout and refreshment areas which have been carefully designed to have a warm, homely feel, which is really important for office workers."
Nick Elliot, Head of Property & Facilities for Alzheimer's Society said: "It's great that Overbury's design of the new dementia friendly Alzheimer's Society Birmingham office is influenced by people living with dementia."
To find out more, please visit: www.dementiafriends.org.uk 
See how Overbury helped the UK's leading health and wellbeing provider with their office here. 
---
Overbury specialises in fit out and refurbishment nationally with projects ranging from a few thousand pounds to over £100 million.
It is part of Morgan Sindall Group plc, a leading UK construction and regeneration group with revenue of c£2.9 billion and which operates through six divisions of Construction & Infrastructure, Fit Out, Property Services, Partnership Housing, Urban Regeneration and Investments.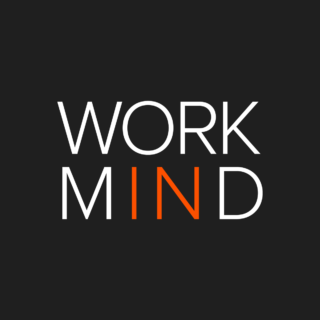 Work in Mind is a content platform designed to give a voice to thinkers, businesses, journalists and regulatory bodies in the field of healthy buildings.