The UK's leading health and wellbeing provider Health Assured has moved into a new office in Manchester city centre.
The move comes on the back of the company's continuous growth which has seen employee numbers increase by 141% and its in-house sales team hitting £2 million in sales for the 2018/19 financial year.
Health Assured is focused on the health and wellbeing of its employees and the new office design, which was installed by fit out specialist Overbury PLC, reflects this.
Office design for employee wellbeing
The open plan layout truly embraces the concept of health and wellbeing at work, and encourages movement in the workplace whilst the panoramic views allow the eyes of employees to adjust and refocus, reducing tiredness and eye strain.
The office also includes contemplation zones where staff can take time out to think and relax without interference or disruption, resulting in them feeling calmer and happier at work. There are also break out areas where members of the Health Assured team can get together for meetings or impromptu catch ups away from their desks.
Improved air quality
Plants and inspiring artwork are also a key feature as they have both been proven to increase employee concentration and wellbeing in an office environment. Additionally, studies show that introducing indoor planting to an office can improve the indoor air quality.
David Price, CEO of Health Assured, said: "Moving into our new office is a significant milestone for the business as it means we can continue to grow and give our employees a healthy advantage. It's a testament to the hard work of the Health Assured team and the strength of the services we provide that we are able to invest significantly into our new office creating a fantastic space which is not only modern and inspiring but also a positive working environment for staff."
Philip Westwood, Director at Overbury PLC, said: "As a leading provider of Employee Assistance Programmes we are delighted that Health Assured chose to focus on staff wellbeing in their new office space. We are proud to have helped deliver their vision of a workplace that will help attract and retain the best talent in their industry."
Find more health and wellbeing content here. 
---
Health Assured is the UK and Ireland's most trusted health and wellbeing provider, making a positive difference in 9.5 million lives.
They offer the most comprehensive employee assistance programme (EAP) on the market today, giving 24/7 caring and compassionate support services to:
•    Employers from organisations of all sizes in the private, public and non-profit sectors
•    Individual users, employees and their family members.
•    Business partners, intermediaries and affiliates.
Overbury specialises in fit out and refurbishment nationally with projects ranging from a few thousand pounds to over £100 million.
It is part of Morgan Sindall Group plc, a leading UK construction and regeneration group with revenue of c£2.9 billion and which operates through six divisions of Construction & Infrastructure, Fit Out, Property Services, Partnership Housing, Urban Regeneration and Investments.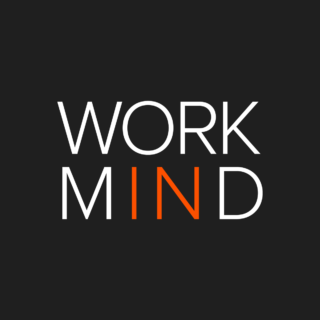 Work in Mind is a content platform designed to give a voice to thinkers, businesses, journalists and regulatory bodies in the field of healthy buildings.