Major players in the UK built environment industry gathered at an event last night for the launch of the DECLARE labels to the UK market.
DECLARE is a transparency platform and product database established by the International Living Future Institute (IFLI) which is changing the materials marketplace. 
Organised by LFI London Living Building Challenge Collaborative and hosted by Foster + Partners, the launch of the DECLARE label in the UK market – attended by Work in Mind – offered a much-needed forum for debate on materials transparency. 
"Consumers have a right to know what's going into their building," said Martin Brown, European Strategic Advisor at the ILFI in his opening comments. 
Transparency solution
The DECLARE label – which is already widely use in North America – is presented as a 'transparency solution'. For end-users and specifiers who are conscious of environmental and wellbeing issues, DECLARE opens up answers to key questions:
Where does a product come from?
What is it made of?
What is their end of life options?
The answers to all these questions can be found at the DECLARE label for each certified product.
The ILFI, its industry partners and collaborators say they want to encourage widespread adoption of the DECLARE system by UK product manufacturers. In doing so, they believe it will minimise "…the clear disconnect that exists between the manufacturer and the user."  
At the launch, end-users, product manufacturers, architects, sustainability practitioners gathered to hear presentations from companies already embracing the transparency journey including Humanscale, Aspecta Flooring and Kingspan. Representatives from each company echoed the ILFI's view that transparency of materials is vital. 
"Product manufacturers must expect – and must stand scrutiny," urged Hani Hatami; A&D Manager and Sustainability Champion – London, from Humanscale. 
Ingredients listing
"As many products have proprietary ingredients that are shrouded in secrecy, the end user never really gets to know what s/he purchases," says the ILFI.  "The ingredient list is missing. The DECLARE label wants to break this disconnect and allow customers to make knowledgeable choices."
Easier, responsible specification
The DECLARE labelling has major benefits for specifiers: it takes complex chemical analysis and raw material source location information and provides it to consumers in an easy-to-use nutrition label. It also states any ingredients on the ILFI's Red List – which contains the worst in class materials prevalent in the building industry.
ILFI is encouraging UK product manufacturers to sign up to DECLARE and actively supports the growing swell of end users who 'ask the difficult questions'.
---
(Image credit: Humanscale)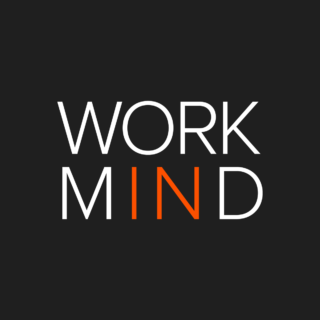 Work in Mind is a content platform designed to give a voice to thinkers, businesses, journalists and regulatory bodies in the field of healthy buildings.