Doctors in Montreal, Canada, can now write prescriptions that send patients to the art gallery instead of the pharmacy under as part of a new partnership with the Montreal Museum of Fine Arts (MMFA). 
A first in Canada, the prescriptions will enable patients, accompanied by family or caregivers, to enjoy the health benefits of art on a free visit to the Museum.
This pioneering scheme sees art as good medicine; the artistic experience and contact with works of art have a positive impact on health and wellbeing, a topic previously covered on Work In Mind.
The MMFA-MdFC Museum Prescriptions project is a new treatment tool that makes museum visits accessible to thousands of patients suffering from a variety of physical and mental health problems.
The project is a collaboration between the MMFA and Medecins francophones du Canada (MdFC), which has several thousand physician members many of whom practice in the greater Montreal area. It aims to strengthen the link between the medical and museum communities.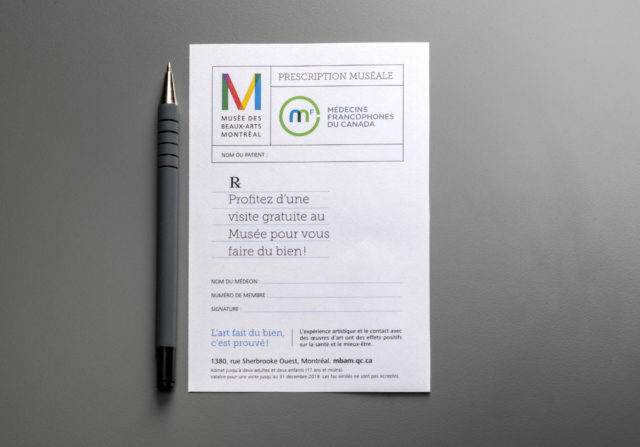 By offering free admission to a safe, welcoming place, a relaxing, revitalising experience, a moment of respite, and an opportunity to strengthen ties with loved ones, MMFA-MdFC Museum Prescriptions contribute to the patient's well-being and recovery.
"I am convinced that in the 21st century, culture will be what physical activity was for health in the 20th century," said Nathalie Bondil, Director General and Chief Curator of the MMFA. "Cultural experiences will benefit health and wellness, just as engaging in sports contributes to fitness."
"More and more studies show that contact with works of art has a real impact on people's physical and mental health. I am confident that my patients will be delighted to visit the Museum to ease their suffering, without any side effects," concludes Dr. Hélène Boyer, Vice-President of-MdFC.
To find out how art can be used in the workspace to support positive wellbeing, read this recent article by ARTIQ.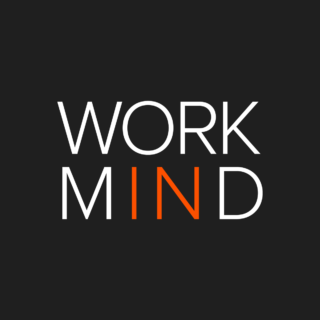 Work in Mind is a content platform designed to give a voice to thinkers, businesses, journalists and regulatory bodies in the field of healthy buildings.