The call to emphasise workplace wellbeing is now more prominent than ever – and a significant part of workplace wellbeing stems from healthy workplace design. That's why AstraZeneca has incorporated Naava's cutting-edge living walls into the design of their newly relocated offices in Espoo, Finland.
AstraZeneca, boasting approximately 100 employees in its Finish office, turned to indoor nature technology company Naava for guidance on living walls. The collaboration between both companies spans back to 2016.
Biophilic design as a social draw
One of the main objectives of the relocation was to strengthen the company's sense of community by attracting individuals back to on-site work more frequently. This allure extends to the offices' nature-inspired interior, which was purposely created to encourage comfort and well-being by utilising the stress-relieving, productivity-boosting qualities of biophilic design.
"We're proud to unveil our new offices in Finland. We believe the site reflects the culture of our workforce, and our commitment to providing our people with the best possible working environments," says Jaakko Viitala, Country Director for Finland at AstraZeneca. "The interior design and even the location itself were chosen after listening carefully to peoples' preferences. As such, we've succeeded in creating a working environment where people feel happy and inspired, and their well-being is a priority."
The new office incorporates 11 green walls throughout the communal areas and meeting rooms, as well as functioning as space dividers in between work zones. The walls' living plants purify the air, removing harmful chemicals to give an indoor air quality equivalent to that of the Nordic forest, as well as providing calming, stress-relieving visual, ambient and acoustic stimuli.
"As humans, we're not biologically programmed to spend our lives indoors; we are naturally and instinctively an outdoor species, and our affinity with nature is in-built. It's little wonder that when we spend so long confined to sterile, over-sanitized offices, our well-being begins to suffer," says Eeva Niemelä, Head of Project Business & Design at Naava. "We become fatigued, our productivity is reduced, and our stress levels increase. Reconnecting people with nature indoors alleviates these effects; it is restorative, elevates our mood, and promotes the creative thinking we need to succeed in our daily work tasks."
Incorporating inclusive, flexible design with biophilia
While hybrid working is increasingly considered the norm, offices still need to be designed inclusively – whether that's with varying soundscapes or different styles of working area. With this in mind, AtraZeneca employees wished for a combination of collaborative spaces and designated quiet thinking zones, with a free-flowing, natural transition between areas that still felt cohesive and inclusive.
The office's Keilaniemi location is itself a balance between technology and nature. The area is a business and high-tech hub, home to several of Finland's most well-known global companies as well as many of its fastest-growing startups. In addition to its commercial importance, Keilaniemi's scenic environment incorporates several walking and cycling paths, strengthening the location's popularity with AstraZeneca's employees.
"These additional nature-inspired benefits all contribute to creating a workplace experience built on well-being, where our talented people can thrive. The new location is also very well connected, promoting the sense of community alongside other leading innovators," Viitala concludes.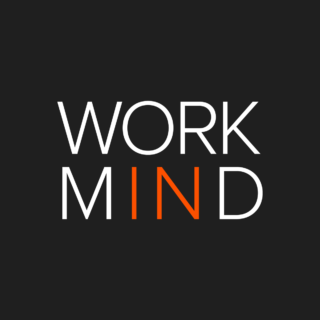 Work in Mind is a content platform designed to give a voice to thinkers, businesses, journalists and regulatory bodies in the field of healthy buildings.