Bridging the Gap: Making Young People a Vital Part of Every Workforce explores the views and experiences of employers regarding hiring and working with young people, including their viewpoints on high-quality work, recruitment, management, and workplace procedures, as well as difficulties and support requirements.
The goal of the study is to understand how employers' perspectives and experiences of young employees are evolving in comparison to young people's experiences, and how this can inform policy and practice around good quality youth employment. By developing a better understanding of young worker's needs in workspaces, employers can use this knowledge to focus on creating healthy buildings and working environments.
After conducting surveys of 1,011 employers and 40 in-depth interviews with employers in England, Wales, and Scotland and analysing results, the IES put forward a series of actionable steps that will help employers create workplaces that make young people feel supported.
Study findings
The COVID19 pandemic has been one of the biggest influences of workplace expectations, causing employees to re-evaluate what is important to them – and employers to adapt to those needs. While young employees may not have the same amount of work experience for comparison, the study identified the key facets of 'good work' for young people as an enjoyable workplace environment (43%), a job that feels interesting and fulfilling (42%), and a job that offers opportunities to progress (41%).
Even when a young person has secured a job, employers still "view young people as prone to 'job hopping' but recognise the role good work plays in retention." The report found that 'job hopping' among young people is due to wanting to explore different jobs and grow their experience, though many employers suggested that progression and development, financial incentives, good management, and flexibility were key factors that influence retention.
Despite young people striving more working experience, employers feel that lack of skills (42%), experience (36%), and confidence (34%) hinder young people's access to good work. While the study finds these are the 'major obstacles' blocking young people from good work, employers also recognised that there is unequal access to work for young people and highlighted the difficulty to access based on employers' requirements for experience, skills, and qualifications.
When searching for new employees, employers were most likely to engage with young people through universities (37%), colleges (34%), apprenticeships and training (51%) and paid partnerships and work experience (44%). Another group of employers (30%) reported not having any engagement with young people at all during recruitment. Despite large numbers of young people currently looking for work, the report showed that employers are not always hiring from these groups: 21% of employers did not hire from the 21-25 age and 2 in 5 did not hire from the 18-21 group, despite young people aged 18-25 being 30% more likely to be looking for work.
How employers can use study findings to create healthier work environments
Workplace wellbeing has become a vital consideration for both employers and employees that simply cannot be ignored. Workers are actively looking to experience happiness and satisfaction at work, so providing this space, especially for young workers, will help foster long-term growth for businesses and companies.
Employers can utilise findings from the IES report to define what a healthy, productive workspace looks like for their company. Some of the key considerations for employers to support young people in workplaces moving forward include:
Improving standards of pay for young people. Employers must raise their standards of income for young people to satisfy their expectations for doing good work, as well as to draw in and keep young talent. This includes paying at least the Real Living Wage for an entry-level position, ensuring pay is fair through collaboration with business support organisations and benchmarking activities, clearly stating pay on job advertisements and providing the same pay for similar roles, and creating open salary advancement strategies.
Strengthening young people's voice and involving them in decision-making. Employers should ensure that young people feel like their voices are being heard and properly represented in a way that is mindful to barriers they may encounter because of their age and experience in the workplace. Feedback should be collected where possible. The report also suggests involving them in decision-making processes where possible.
Developing strategies for the employment of young people. In particular, focus should be places on implementing practices that support disadvantaged young people in the roles being offered. This can include involving young employees in developing youth-oriented recruitment practices and involving them in the recruitment process.
Supporting youth-friendly business cultures. Young employees should be viewed, treated, and valued in the same way as other employees. Recruitment practices must also be weary of bias against young people – especially those from disadvantaged groups. According to the research, this can be done "by developing a better understanding of bias, engaging with organisations, resources and tools that support youth-friendly practices, and being intentional around developing effective organisational strategies for a diverse and intergenerational workforce."
Methodology
The research used a mixed-method approach, which included a survey of 1,011 employers and in-depth interviews with 40 employers. Core to the research was the inclusion of the voices across the UK, therefore, employers within England, Wales, and Scotland were included in the research. The research was not able to access a sufficient sample of participants in Northern Ireland, and this limitation should be noted when reading the findings from the research.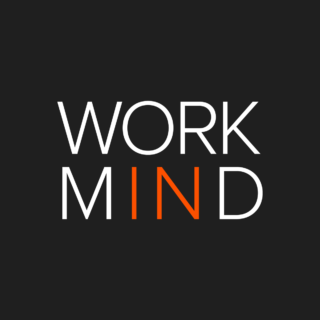 Work in Mind is a content platform designed to give a voice to thinkers, businesses, journalists and regulatory bodies in the field of healthy buildings.