When the world was catching its breath after the first lockdown, people all over the world wondered what the post-pandemic world would look like and how things would evolve with regard to working patterns. For us, the development of new ways of working is an ongoing process that will be transformative for IOP Publishing. There's certainly no going back. Remote working will be the norm, but we have to carefully monitor the efficacy and impacts and ensure we're balancing colleagues' different needs and wants as they change over time whilst we learn from doing. Before the pandemic, 19% of UK workers worked from home all or most of the time. By the end of 2021, 74% were doing all or most of their job from home, according to a recent study. With this paradigm shift, we have an opportunity to create new ways of working, rather than simply recreating our pre-pandemic culture. 
Lots of organisations now offer a part-home, part-office mix in the hope that it will give their workforce the best of both worlds. At IOP Publishing (IOP), we don't see hybrid as being a binary choice between home and office – it's about listening to colleagues and giving them the flexibility to work when and where they can be most productive.
When we started to see the light at the end of the pandemic tunnel (which, in hindsight, turned out to be a little premature due to subsequent lockdowns) we decided to take our time to really think about how we could combine virtual, and in-person work successfully.
As a first step, we took the time to understand what beneficial conditions people wanted for a new and more inclusive culture to emerge. With the help of workplace expert Interaction, we asked our colleagues lots of questions about how they would like their working days to be organised and what would make them feel most involved with the work they do – whether that be managing the peer review of research papers or providing technical business support.
We learned that, regardless of geographic area, the majority of our colleagues said they appreciate the freedom of working from home but value the social connections which hold together the physical and the digital workplace. This sentiment is reflected in a recent study from the Office for National Statistics (2022) which shows that whilst hybrid working has risen from 13% in early February 2022 to 24% in May 2022, the percentage of people working exclusively from home has fallen from 22% to 14% in the same period.
So how do we create social cohesion, greater freedom and trust whilst balancing the needs of the business?
Together with WorkWell PCS, a Bristol-based company that works with large businesses to transition toward flexible and hybrid working environments, we've re-evaluated the norms that underpin our ways of working. Based on the colleague survey, we then created a set of guidelines that show how the day to day could work in practice.
Workwell PCS suggested that we base these around four elements:
Anchor – coming together in the office
Focus – in a quiet space from any location
Collaborate – regular working in a collaborative space from any location
Learn – training and development either in the office or online
It's a big change which is arguably more complicated than the way we worked pre-pandemic. So, these elements help to provide clarity which in turn supports autonomy. With these guidelines in place, we left it to individual teams to decide on the where, when and how they would like to collaborate. Each department created what Workwell PCS calls 'Team Charters', a team level agreement on the ways they will work together and how often they will meet in-person.
Some of our teams have decided to meet in the office either once a month or once every quarter whereas others come together much more often.
Apart from giving colleagues more freedom to decide where to work, we're also enabling greater flexibility when it comes to working hours. Based on trust, colleagues can shape their days in ways that work for them and their teams. We see colleagues with young children for example, starting and finishing early so they can spend more time with their little ones and share childcare responsibilities with their partners.
Thinking about what else we could change as we move to a less office-centric environment, we've also introduced a benefit whereby colleagues can work from another country for up to four weeks of the year. After so many months of being unable to travel, this has been well received and we hear some wonderful stories from colleagues who are working abroad. We already had in place initiatives such as 'no meeting Fridays' and 'screen free days' to combat online fatigue, and we'll keep these going.
With our new ways of working now in place, the role of our office has also changed. To accommodate social cohesion and collaboration we have decided to move our Bristol based headquarters to a new building. The reimagined office will be a modern and sustainable space designed to bring colleagues together whether that be in-person or in hybrid ways, whilst smart building technology will be instrumental in helping us adapt.
Our vision is to establish a working culture where people feel empowered to do what matters most to them and our business. We believe that the dichotomy between home and office work has faded, and that greater flexibility and trust will be key to creating a healthy work-life balance. We'll keep listening to colleagues and continue to review, adapt and improve our approach.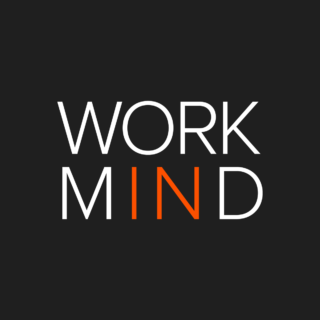 Work in Mind is a content platform designed to give a voice to thinkers, businesses, journalists and regulatory bodies in the field of healthy buildings.