A boutique office development in Manilla has become Asia's first recipient of the IMMUNE™ Resilient certification after achieving a 5-star rating.
Menarco Tower, a multi-award-winning development managed and owned by Menarco Development, obtained the IMMUNE Building Standard Resilient certification for Shell & Core.
IMMUNE Building Standard was developed by Genesis Property and launched to address health threats to the built environment caused by the Coronavirus pandemic. It has been adopted by companies around the world looking to strengthen their commitment in having healthier buildings for both the present and the future.
The standard is based on a practical investment in a Healthy by Design System (HbDS), which incorporates a network of specialized sensors that measure the indoor environment parameters such as air, humidity, temperature, or CO2 levels, devices and available technologies.
Building assessments are carried out by an authorized assessor resulting in an IMMUNE certified rating of Strong (3 stars), Powerful (4 stars) or Resilient (5 stars). The evaluation of Menarco Tower was carried out by the Healthy by Design Building Institute.
With a gross floor area of 25,876 sqm and 32 floors, a number of healthy building systems have been installed. The building has MERV 13 filtered fresh air that maintains CO2 levels at below 500 PPM, verified and continuously monitored by Air Quality Sensors. The entrances have disinfection systems, air barriers, mats, and disinfection stations, whilst restrooms are equipped with sensors for lights, faucets, and hand dryers. Moreover, the office building has a Green Cleaning Policy where only compliant chemicals, cleaning materials, and cleaning processes are being used. On top of that, all materials flowing into the building are evaluated from a sustainability perspective.
Carmen Jimenez-Ong, Founder & CEO of Menarco Development Corporation said: "From day one, Menarco Development Corporation has designed, built and provided only the safest and healthiest spaces and experiences to every person we have touched. We are honoured that Menarco Tower is Asia's first recipient of the IMMUNE Resilient certification. This recognition certifies that our safe spaces are ready for present or future threats posed by Covid or any similar future events. Building better spaces that provide peace of mind for all, that is our ultimate goal."
Darren Allen, Director at Healthy by Design Building Institute added: ""We are very happy to have a strong partnership with Menarco Development Corporation in Asia and share the mission of creating healthy indoor spaces for our staff, our tenants and partners. At HDBI, we are very proud to demonstrate once again that IMMUNE is a serious proposition for any company that wants to be prepared for the health challenges of the future."
Liviu Tudor, founder of Genesis Property and president of the European Property Federation, commented: "Achieving the IMMUNE 5 stars – Resilient for Shell & Core label demonstrates their team's extraordinary strive for excellence, good practices, and respect for their business. The highest IMMUNE Building Standard label certification for Menarco Tower translates into a collective commitment for healthy buildings, but also a contribution to a healthier world."
---
Image credit: Immune Building Standard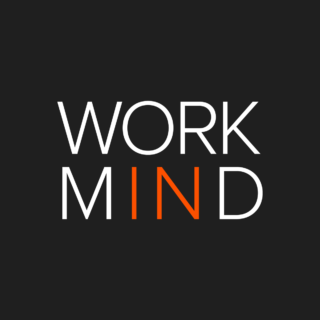 Work in Mind is a content platform designed to give a voice to thinkers, businesses, journalists and regulatory bodies in the field of healthy buildings.