Built by Nature, a network and grant-making organisation with a mission to accelerate the timber building transformation in Europe, has awarded a €131,250 Accelerator Fund grant to multi-award-winning architecture firm dRMM, the Quality of Life Foundation and Edinburgh Napier University to create a replicable methodology to assess whole life carbon and quality of life and wellbeing impacts of timber buildings in the UK.
This assessment methodology will create an open-source set of performance data from five existing timber buildings of varying types in the UK. The data set will comprise whole life carbon assessments, wellbeing indicators such as air quality and overall experiential aspects, and other project data including comparisons with industry benchmarks.
Aims of the project
According to Stirling Prize winners dRMM, this project aims to help drive the accelerated adoption of timber and mass timber construction among mainstream designers and support policy advocacy. Project summary reports outlining the methodology and the final findings will be disseminated with the aim of fostering broader collaboration within the building sector and advancing the conversation around timber construction in the UK.
As a practice, dRMM has decades of experience in timber construction and research. The firm says it will oversee and guide the study, acting as project lead and unifying the two main research streams – whole-life carbon and post occupancy evaluation – to work seamlessly as an integrated exercise.
The Quality of Life Foundation – which is a charity committed to creating greater accountability and encouraging more sustainable models of development by making health and wellbeing central to the way we create and care for our homes and neighbourhoods, will oversee the data gathering around wellbeing and end-user experience. An Expert Stakeholder Advisory Group will include industry leaders on whole-life carbon, post-occupancy evaluation, design and delivery of mass timber, and policy to ensure the study's continued alignment to the latest guidance and regulations.
"Building with timber is a key way to decarbonise the construction sector. By asking residents and users of timber buildings how they feel about and experience the place, we will test whether environmentally sustainable building are also more socially sustainable and beneficial to people's health and wellbeing," says Matthew Morgan, Director, Quality of Life Foundation. "The criteria we develop will draw on existing surveys, including our own Resident Review survey, and will provide an engagement and evaluation methodology that will enable the surveying of other buildings for years to come."
---
Built by Nature's Accelerator Fund is open for applications. It offers grants of between €50,000-€250,000 to build the teams and solutions to accelerate the timber building transformation. These could be initiatives that tackle technical, regulatory or financial barriers, or new approaches that increase the climate impact of timber buildings through circular thinking and regenerative sourcing.
Find out more about dRMM's thoughts on the value of Measuring Mass Timber.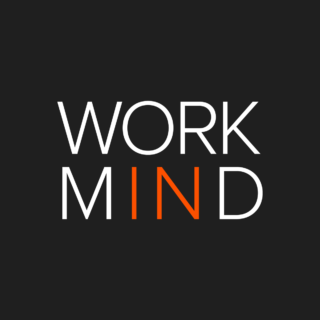 Work in Mind is a content platform designed to give a voice to thinkers, businesses, journalists and regulatory bodies in the field of healthy buildings.