'People's wellbeing should be as important as their health and safety at work', said the British Safety Council chairman to mark the start of World Wellbeing Week, which takes place from 27 June to 1 July.
Chairman of British Safety Council, Peter McGettrick's rallying cry to all businesses and employers to make the wellbeing of their staff as important as their health and safety, comes off the back of findings in a survey conducted by British Safety Council last week.  The data reveals a third of people (32 per cent) say their employer is not particularly or not at all committed to their wellbeing. While 42 per cent do say their employer is committed to wellbeing, they think they could do more, and just 26 per cent believe their employer is very committed to wellbeing.
"I believe we have a duty to make people's wellbeing as much a priority as we do preventing them being injured or made ill through their work," commented Peter McGettrick.
"And what do we mean by 'wellbeing'? We mean that the skills, talents, individuality, and contribution of every employee should be at the heart of any successful business. That way, people can truly thrive, both in and outside of work," he continued.
In British Safety Council's poll, the biggest issue affecting people's wellbeing following the Covid pandemic is the cost of living, according to 59 per cent of the survey respondents. Other issues were workload pressures (mentioned by 17 per cent), effects of staff shortages (13 per cent) and challenges to do with balancing hybrid work and life (11 per cent).
Peter McGettrick addressed MPs and peers in the House of Commons at an event held to launch the British Safety Council's Keep Thriving campaign among parliamentarians and encourage their support. The campaign is calling on employers, government and wider society to come together to improve people's wellbeing. Among its eight calls to action, organisations and businesses are encouraged to sign up and commit to:
Appointing an executive director responsible for wellbeing, acting as a sponsor driving change
Actively engaging employees in determining workplace wellbeing interventions that work for them
Adopting a holistic approach to health, safety and wellbeing, focused on training people to enable prevention and avoid poor wellbeing.
In British Safety Council's LinkedIn poll, just 55 per cent of respondents say their workplace has an integrated health, safety and wellbeing strategy.
Since its foundation in 1957, the British Safety Council has campaigned tirelessly to protect workers from accidents, hazards and unsafe conditions, and played a decisive role in the political process that has led to the adoption of landmark safety legislation in the UK – although it members span more than 60 countries.
British Safety Council – Wellbeing Poll methodology:
The poll was conducted during June 2022. The poll comprised three questions asked among its network of contacts between 21 and 24 June.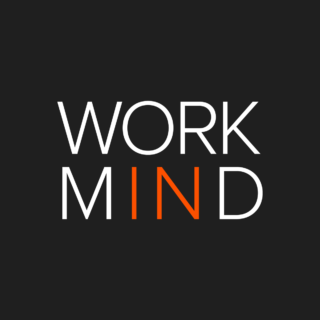 Work in Mind is a content platform designed to give a voice to thinkers, businesses, journalists and regulatory bodies in the field of healthy buildings.