A new initiative, which sees membership association Building Services Research and Information Association (BSRIA) installing indoor air quality sensors throughout its UK premises and making the data publicly visible on its website, aims to help people understand what air quality is, why it is so important to manage, and what can be done to reduce the harmful impact of pollutants.
Why air quality is important
With the world recovering from a global Covid-19 pandemic, BSRIA believes air quality is understandably high on the agenda. BSRIA, which is a non-profit distributing, member-based association promoting knowledge and providing specialist services for construction and building services stakeholders, says there is a broad range of contaminants to be aware of in buildings – each with their own insidious impact on the wellbeing of building occupants – including homeowners, students, and employees.
The World Health Organisation (WHO) reports that almost 99 % of the global population breathes air that exceeds WHO guideline limits and contains high levels of pollutants. WHO data shows that around 3.8 million people die each year because of household exposure to contaminants from cookstoves and fuels.
It is well known that air pollution can have a negative impact on our health; from short-term effects such as eye irritation and coughs to long term effects such as respiratory infections and cancer. A wealth of studies from institutions such as Harvard TH Chan School of Public Health suggest that exposure to fine particulate matter (PM2.5) has a negative impact on cognitive functioning, potentially reducing academic performance in schools and productivity in workplaces.
Pre-install investigation
BSRIA's air quality initiative provides an example of how to measure and improve air quality in buildings. Prior to installing the sensors, BSRIA indoor air quality specialists carried out an extensive investigation of its premises. This included measuring ventilation system volume airflow rates, verifying the air distribution within the building, and quantifying air changes per hour using carbon dioxide tracer gas tests.
This exercise provided an actual baseline dataset to establish if CO₂ concentrations below 800 ppm in line with the REHVA guidance on reliable indoor air quality could be maintained across the premises and in meeting rooms. The outcome of the measurements prompted the installation of additional local extraction rooms to ensure safe and comfortable occupancy.
BSRIA Technical Director, Tom Garrigan says: "Our AQ initiative demonstrates that, with the right technology and the right knowledge, air quality can be managed, the long-term harmful effect of pollutants can be mitigated, and the benefits of good health and productivity can be realised in homes, schools, and businesses."
To find out more, visit the BSRIA Air Quality Hub.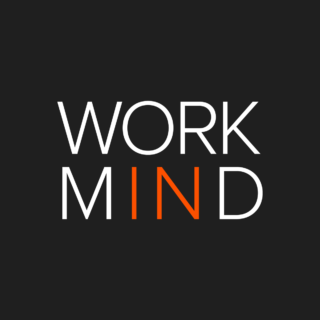 Work in Mind is a content platform designed to give a voice to thinkers, businesses, journalists and regulatory bodies in the field of healthy buildings.