Have you ever wondered why so many successful figures wear the same clothes to work every day? Barack Obama sticks to grey or blue suits, while Steve Jobs infamously preferred a black turtleneck and New Balance trainers. They know that choices – whether that's what to wear or what to order for dinner – sap us of cognitive energy and increase our stress levels.
Facebook giant Mark Zuckerberg, who famously has a wardrobe of identical grey t-shirts, even believes that sticking to the same style boosts his productivity.
When asked why his outfits don't change, he explained, "I really want to clear my life to make it so that I have to make as few decisions as possible about anything except how to best serve this community… I feel like I'm not doing my job if I spend any of my energy on things that are silly or frivolous."
While Dr Chatterjee isn't suggesting we all follow suit, he explains that too much choice can affect our health. This is largely because we often elevate our stress levels by wasting energy on unnecessary choices.
"Working too much, long commutes and inadequate sleep can contribute to daily stress loads, but so can too much choice," says Dr Chatterjee, whose new bestseller, Happy Mind Happy Life (Penguin Life), is out now. "Research suggests we make 35,000 choices a day, and we often agonise over false choices, which add very little value to our lives.
"Every time, you're using cognitive energy – you're giving yourself a stress hit. And the more times you do this, the more you accumulate what I call micro stress doses. Eventually, you reach a threshold, and that's when you snap at your partner or children."
To reduce stress levels, Dr Chatterjee suggests deciding what's really worth choosing over.
"Make sure you're choosing where it really matters," he says. "Simplify your choices too – perhaps write a weekly meal planner, so you don't agonise over what to buy in the supermarket, or jot down film recommendations, so you know what you'll watch before you sit down, tired, in the evening."
And if you regularly pop out to a café at lunch or grab a coffee on the way to work, keep that simple too.
"If you know what you already like at a restaurant, just order that," says Dr Chatterjee. "Starbucks reportedly sells 80,000 different drinks combinations. Are you wasting energy every time you go for a coffee? Would you benefit from always making one choice and sticking with it?"
Happy Mind, Happy Life: 10 Simple Ways to Feel Great Every Day is published by Penguin Life (£16.99).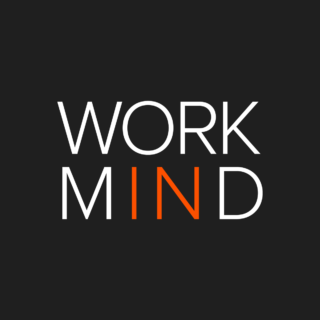 Work in Mind is a content platform designed to give a voice to thinkers, businesses, journalists and regulatory bodies in the field of healthy buildings.