Institutional stakeholders are leaning on non-financial indicators like never before to assess an organization's performance more comprehensively, writes International WELL Building Institute (IWBI)'s Chief Medical Officer, Matthew Trowbridge, MD, MPH. Once seen as a younger generation's prerogative, consumers of all ages are looking for strong ESG (environmental, social, governance) factors when it comes to engaging with a business, and investors have poured more than $1 trillion into ESG funds over the last two years alone. Social financing is also increasing rapidly both in terms of allocated capital and regulatory focus. Social bonds increased 19% in 2021 and are expected to reach $150 billion in 2022.
Simply positioning human and social capital metrics – those relating to the people who power companies – across the three categorical areas of ESG dilutes their importance and impact. It's time we look at 'H', as in health, as an integral component to performance across the E, S and G. After all, at the heart of an organization's sustained success is their most important asset – their people.
It's time we look at 'H', as in health, as an integral component of ESG.
The importance of healthy buildings during the COVID-19 pandemic proved paramount, becoming a focal point for organizations worldwide to invest in people's health, safety and well-being. We at the International WELL Building Institute (IWBI) saw how businesses around the world made these investments by applying the WELL Health-Safety Rating at scale. It signaled not only how important it is for companies to prioritize health in their buildings but across their entire organizations.
Corporate reporting – basics not enough
However, despite the dynamism of our current time, corporate reporting on health and well-being remains relatively basic; often focused on disclosing existing policies as opposed to more comprehensive descriptions of progress and performance in achieving these policies. For instance, an organization might state it has a workplace wellness program, or social responsibility commitment, or DEI trainings. These components are important, but insufficient – they don't provide a holistic indication of an organization's commitment to well-being and positive citizenship. An earlier article from my colleague Penny Goodall-Quraishi highlighted the pitfalls of these metrics, in that "Gallup research shows that only 24% of employees participate in workplace well-being programs, and that their efficacy depends largely on the underlying organizational culture." We're now looking to change that narrative.
In February, IWBI introduced The 12 Competencies for Measuring Health & Well-being for Human & Social Capital. A research-based framework, the 12 Competencies provides organizations with a way to re-think the ways in which health and well-being strategies can help drive their organizational culture, business strategy and ESG reporting. The 12 Competencies are organized across five scales of impact – individual, organizational, environmental, community and global, so that organizations can measure and track the interrelated impacts of their investments in health and well-being across multiple scales over time.
For example, to comprehensively report on an organization's approach to health and well-being there should be a stronger level of reporting on and disclosing workplace conditions. During the pandemic, there was increased awareness of air quality standards. Many did not understand issues around air flow, air changes, ventilation and filtration. That has changed. Air quality is critical to reduce both infectious and chronic disease. This was taken for granted by too many and was not well incorporated into organizational corporate social responsibility policies and ESG strategies.
With the development of 12 Competencies, we are looking beyond lagging metrics such as the number of sick days to also identify more meaningful criterion. By focusing on leading indicators, the 12 Competencies aims to help businesses identify and measure their health and well-being performance by highlighting metrics that are closer to a business's realm of control.
Driving a new area of progress
Once fully developed and published, any organization can utilize the 12 Competencies. Employing WELL Building Standard strategies and demonstrating achievements such as the WELL Health-Safety Rating and WELL Certification, can help support in the pursuit of the competencies, but aren't required. Deploying the 12 Competencies provides framework to track and measure their investment in health on multiple scales. Making these goals around health, well-being, equity, and other social performance goals explicit and transparent can drive an exciting new era of progress – a future where businesses do more than just help keep people safe, but also thrive.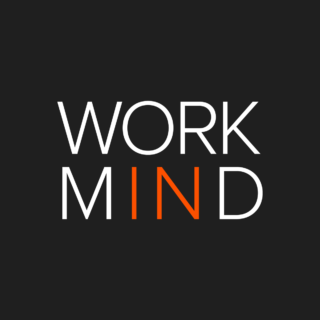 Work in Mind is a content platform designed to give a voice to thinkers, businesses, journalists and regulatory bodies in the field of healthy buildings.