Office workers in the Middle East are more knowledgeable than their global peers about the factors that contribute to indoor air quality (IAQ), according to new research (covered here on Work in Mind).
The findings of a survey carried out by global technology major Honeywell found that more than 70% of office-based workers surveyed in the region (Saudi Arabia, UAE and Egypt) had access to information about their building's IAQ – significantly higher than the global average of 53%.
Based on their knowledge, 48% believed they were able to correctly identify the factors that contribute to air quality, with 79% at least somewhat worried about it. With the rise of new Covid-19 variants, 89% said they were more concerned about IAQ than they were before.
In addition, 85% felt the quality of air they breathe had a direct impact on their health and wellbeing with 70% saying they were willing to leave their job if their employer didn't take steps to create a healthier indoor environment, compared to 62% globally.
Most office workers (72%) currently working in their building say it is very or extremely important that their employer or building manager keep them informed about their facility's IAQ, with many employers and building managers living up to this expectation. Nearly half (49%) of surveyed workers reported that building IAQ is monitored continuously or often, whereas just 3% reported that they did not know how often it was monitored.
When asked what the top health benefits of safe IAQ were, better overall physical health came out on top (55%) followed closely by fewer allergic responses, resulting in less sneezing and coughing (51%), exposure to fewer airborne contaminants (48%), better overall mental health (45%) and improved productivity and problem-solving (37%).
"Office workers in the Middle East have a better understanding of air quality compared with the global average, but our research shows they remain highly concerned about IAQ levels within their buildings," remarked Fahmi Jabri, general manager of building management systems, Honeywell Building Technologies, Middle East, Turkey and Africa.
"With the rising importance of well-being in the workplace, demonstrating an effort to create a healthier building environment is an advantage in attracting and retaining employees. Every investment made in upgrading workplace air quality, monitoring IAQ data and communicating it to employees will pay off strategically," added Jabri.
---
The Honeywell Survey – Workplace Air Quality: A Global Concern Emerges – was conducted by Wakefield Research among 3,000 office workers in buildings of 500-plus workers in six markets – ASEAN, Germany, India, the Middle East, the United Kingdom and the United States – between December 17, 2021, and January 11, 2022.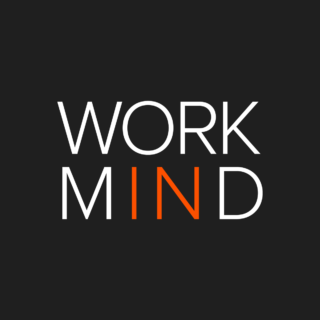 Work in Mind is a content platform designed to give a voice to thinkers, businesses, journalists and regulatory bodies in the field of healthy buildings.