South Korea is an interesting place to explore trends and movements, and that includes healthy workplace. It is the world's "most connected" country and a global innovation leader, especially in information and communication technologies. I have done business in South Korea for over 13 years, and have seen the rapid changes in its workplace, architecture and urban landscape. 
Home to 51 million people, South Korea is a digitally sophisticated, highly industrialised and trend setting country sporting cutting-edge technology, world renowned entertainers and blazingly fast mobile and broadband connection speeds. It is also known for its long working hours and stressful work environment.
Take for example, The Korea Times' recent news on Pangyo Techno Valley, South Korea's Silicon Valley. The headline reads "Pangyo Techno Valley emerging as mecca for practicing orthopaedics" with a subheading of "Chronic ailments among software engineers and some 50,000 commuters make it attractive place for orthopaedics". The chronic work-related injuries are a result of long working hours and general lack of attention to cultivating a culture of health in the work environment. This is not unique to South Korea, many sectors across countries around the world have unhealthy workplace settings.
2021 Korea Future of Office Survey
How has Covid-19 affected the planning of workplace in South Korea? CBRE's latest survey published this month "2021 Korea Future of Office Survey" provides some useful indicators. According to the survey, South Korea's average office utilisation rate stands at 57% during May 2021, the second highest in Asia Pacific. Hybrid working model is becoming a key consideration for companies, in which employees have some degree of flexibility in working remotely away from the office. For example, companies such as Samsung, Korea Shipbuilding & Offshore Engineering and KT have recently increased the percentage of remote working staff to 30–50% to cope with the latest wave of Covid-19 cases. These measures maybe temporary in nature but could very well form part of longer-term workplace strategy.
Remote working or hybrid model is not on its own an element of a health and wellness program. Some employees after a prolonged period of remote working may feel a sense of isolation and experience mental health issues. What is key though from a health and wellness perspective is that employees have some flexibility in work arrangement. Employees who feel they are valued are happier, more focused and we know that this leads to increased productivity. It is useful to bear in mind a good definition of what it means to be healthy, as World Health Organisation defines it, "Health is a state of complete physical, mental and social well-being and not merely the absence of disease or infirmity."
Examples of best practise
Some forward-thinking Korean companies are prioritising employee health and wellness. Not only is this the right thing to do, but it also makes strategic sense in the efforts to recruit and retain talent, especially in the field of information and communication technologies. Naver, South Korea's leading search engine and messaging platform, designed its headquarters to be conscious of both employee wellness and the environment. Dubbed The Green Factory, Naver's headquarters achieved LEED Platinum status with the world's highest score in its category. Abundance of plants in the interiors help employees relax by bringing nature to the workplace and it also contributes to better indoor air quality.
Emeline Paik, who is an interior architect and Microsoft's Asia Project Delivery Manager, has extensive experience creating workplace in South Korea and throughout Asia. She says, "LEED certification is commonly practiced in South Korea which is the fifth largest country outside the U.S. for LEED-certified buildings with more than 6.5 million gross square meters of certified space. The world's first greenfield, sustainable, smart city, Songdo International Business District, located in Incheon started construction 15 years ago and today accounts for 40 percent of all LEED-certified space in South Korea. Local sustainable certifications are also well developed and public buildings with a total gross area of 3,000 m2 or more require G-SEED certification.
Evolving approaches
Korea is a safe and comfortable space. Korea moved very fast as soon as COVID-19 hit in January 2020
Furthermore, workplace design is evolving beyond these sustainability certifications to provide healthier environment to adapt to the new normal post COVID-19. Commonly found trend is replacing existing buttons or dials to touchless sensors. This is not limited to elevator buttons and door handles, but pantry faucets, paper towels, toilet flushes and even whitegoods. Social distancing requirement changed workstations to prioritize physical distancing and accelerated open floor plan.
I think healthy workplace in Korea is a safe and comfortable space. Korea moved very fast as soon as COVID-19 hit in January 2020 to provide hand sanitizers at every entry point of buildings and mandated face masks. Acrylic partitions and signs were put up immediately. Employees were asked to take lunch breaks at different hours to avoid crowd in the lobby. All safety measures were ready, but with these tight restrictions, people started to feel overwhelmed. People are physically very well protected, but now it's time to think more than safety only and a solution for mental and emotional health as well. Companies are bringing more biophilia to offices, creating more breakout space and flexible work points in open floor plan."
The concepts and implementation of healthy buildings and workplace in South Korea will evolve rapidly in the coming years. It provides opportunities both as a market and as an originator of ideas and products. South Korea as a global innovation leader, is a place I keep a tab on to both learn from and contribute to. Being inclusive and respectful of local characteristics is I believe how we can meaningfully create healthy buildings and workplace.
More content from J.S. Gan here. 
---
J.S. Gan is Co-founder and Managing Director at Building Solutions Ltd, the leading air quality and green technology specialist in Asia. He is a RESET Healthy Buildings Accredited Professional. Gan was the Asia Managing Director at Humanscale, the global leader in workplace ergonomics solution. Part of his job at Humanscale was visiting workplaces around the world to help clients create healthier and more productive workplace. He logged over 1 million air miles over the years on business trips and gladly considers that a thing of the past. Gan graduated with a Mechanical Engineering degree from Imperial College London and is based in Hong Kong.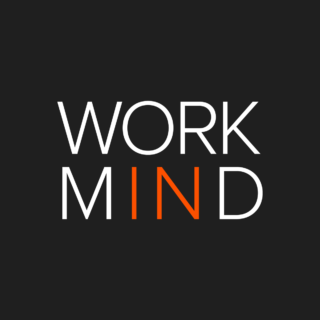 Work in Mind is a content platform designed to give a voice to thinkers, businesses, journalists and regulatory bodies in the field of healthy buildings.