What do healthy buildings and workplaces mean in Asia? 70% of the world's skyscrapers are in Asia. The unique characteristics of these tall structures shape how the occupants perceive and approach health and wellness in the built environment. This article is an exploration of these building characteristics and the approach towards healthy buildings and workplace in Asia.
Take International Commerce Centre (ICC) in Hong Kong as an example. It stands 118-storey high, 490 metres above sea level and is Hong Kong's tallest building. As an integrated building consisting of Grade A office space and hotel, there are tens of thousands of people coming to work and leaving ICC every day. The high density of people adds immensely to the complexity of operating the building. Although the building operations is automated by advanced systems, gaps inevitably appear in caring for the health and wellness of the occupants. These gaps include maintaining a healthy level of indoor air quality as human density fluctuates and providing comfortable light and noise level throughout the building.
Healthy buildings and workplace are designed through elements such as having adequate natural light, air purification, making nature part of the built environment by having extensive green space on the ground level, within the building and even on the rooftop. Increasingly buildings have gym and fitness centres that are opened to occupants to promote an active and healthy lifestyle.
International building standards such as LEED, WELL and RESET have been gaining traction as a benchmark to determine whether a space is considered healthy or green. There are over 1,600 WELL projects in Asia with Hong Kong comprising about 10% of those even though it's just a city with a population of 7.5 million. Comparatively France has about 180 WELL projects and India has about 300 WELL projects.
Government supported standards in Asia focuses more on green aspects of the space with some elements of health and wellbeing. The more developed and popular standards include Hong Kong's BEAM Plus, Singapore's Green Mark, China's Green Building Standard, South Korea's G-SEED and Japan's CASBEE.
Workplace wellbeing is now one of the top considerations for businesses in Asia. Strategies such as Activity-based Working and ergonomic work environment including the use of height adjustable desks are fast becoming the norm. New technologies for workplace are created and quickly adopted across Asia, especially in China where the boundaries for best workplace design practices are often tested, broken through, and then re-established in the quest to attract the most talented workforce and to increase productivity.
Covid-19 has significantly affected how buildings and workplaces manage safety and wellbeing. In many major cities across Asia, part or all the following measures have become standard practice:
All frontline staff undergo a daily temperature check and wear surgical masks at work.
Disinfectant hand-gel stations and sterilised mats installed in all common areas and entrances.
All common areas and associated facilities disinfected every two hours, including handrails.
All passenger lifts, restrooms, nursery rooms and counters are sanitised with protective coating.
Common areas undergo regular disinfection.
Taking Covid-19 seriously and continuously being diligent have enabled many places in Asia to have the pandemic under control for the time being. There are however some ill-advised "health and safety" measures taken to the extreme which are in fact detrimental to human health. This includes indiscriminate use of chemical disinfectant spray. The Hong Kong government Department of Health became so concerned about the health risks of chemical disinfectant that it published a warning that under no circumstances should people spray disinfectant on themselves.
Healthy buildings and workplace are areas that organisations and businesses in Asia actively invested in, and will further invest, as the health of occupants, employees, community, and environment is critical to a productive workforce. Buildings and workplaces in Asia share many common traits with those in other parts of the world but have its own unique characteristics owing to the many skyscrapers, local cultures, fast growing economies and rapidly changing urban development landscape. I look forward to any feedback the readers may have and will explore this topic further by focusing on specific country, industry, technology, and methodology.
More content on Asia's workplace here. 
---
J.S. Gan is Co-founder and Managing Director at Building Solutions Ltd, the leading air quality and green technology specialist in Asia. He is a RESET Healthy Buildings Accredited Professional. Gan was the Asia Managing Director at Humanscale, the global leader in workplace ergonomics solution. Part of his job at Humanscale was visiting workplaces around the world to help clients create healthier and more productive workplace. He logged over 1 million air miles over the years on business trips and gladly considers that a thing of the past. Gan graduated with a Mechanical Engineering degree from Imperial College London and is based in Hong Kong.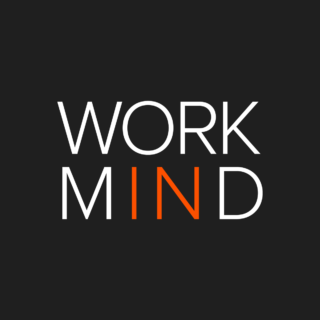 Work in Mind is a content platform designed to give a voice to thinkers, businesses, journalists and regulatory bodies in the field of healthy buildings.