Green building is a hot topic around the world whether due to concerns around construction's role in global warming or in response to fears around protecting people from pollution generated both outdoors and indoors, everyone's talking. New building certifications such as WELL, and RESET, are exploding in popularity because of their focus on occupant comfort and indoor environmental quality, areas that are largely under-emphasised by traditional building certifications like LEED and BREEAM.
LEED Certification
LEED (Leadership in Energy and Environmental Design) is a traditional building rating certification, devised by the United States Green Building Council (USGBC) to evaluate the environmental impact of a building. There are four ratings; Certified, Silver, Gold and Platinum, and buildings are given points for categories including sustainable sites, water efficiency, indoor environmental quality and energy usage.
The latest version of LEED is known as LEED v4, is an updated certification process which is more flexible and performance-based. LEED certification generally focuses on the physical building and its services, rather than the health of the occupants of the building. Points are awarded for design choices like: energy-savings measures, waste recycling, use of local instead of imported components, and low-emissions materials.
However newer requirements within version four of the certification are putting more emphasis on measurable results throughout a building's life cycle with focus on human health and environment than previous certification requirements.
WELL Certification
The WELL Building Standard contains a series of features that broadly assess the built environment's contribution to the wellness of its occupants. The standards, rated Silver, Gold and Platinum, measure the relationship between people and the building, including air and water quality, the amount of natural light, sound quality, and additional policies about how people use and interact with the space they occupy, such as healthy eating areas of rest, and encouraging exercise.
Launched in 2013, WELL was the first building standard to focus exclusively on human health and comfort, in partnership with leading scientists, doctors, architects and wellness thought leaders.
WELL is unique from LEED in that it does not concern the buildings energy or sustainability performance and can be applied to interiors or core and shell. Performance is audited after occupation by independent third-party assessors who check for compliance with the standards requirements.
For more Work in Mind content on WELL, click here. 
RESET Certification
RESET is a building certification which also places focus on the comfort and health of the building's occupants, focusing presently on indoor air quality and being offered to commercial interiors and core and shell with two certification levels RESET Certified and RESET high performance.
Unlike the LEED and WELL certifications, RESET does not dictate specific solutions or methods to achieve results, which allows the certification applicant to use whatever technology or solutions they like as long as the meet the performance targets.
RESET is also unique in that it's goal is to assess building performance over time. Unlike LEED and WELL where performance is audited over a few days, RESET relies on data gathered over three months from calibrated real-time monitors in order to be certified. This is a good thing because long-term monitoring tends to be more representative of our daily indoor environment and reduces the incentive to "game" the system by artificially increasing outdoor air, temporarily adding air purifiers, or reducing occupants or furniture to pass.
Most importantly, by showing how good or bad air is on a constant basis, building owners, facility managers, and even occupants can begin to adjust their behaviour based on immediate feedback. After three months of data the technology-driven building standard certifies projects that meet the necessary air quality targets. Crosswalk's between WELL and RESET exist which streamline the process of end users achieving dual certification.
In summary, LEED mainly focuses on the impact of buildings in relation to energy sustainability, while WELL is about optimising the building or project to benefit people's health, and RESET certifies and priorities on-going performance and long-term occupant health.
For more Work in Mind content on RESET, click here. 
---
As PureLiving's Strategy and Development Director, Tom Watson has a global role focused on indoor environmental solutions, product development, training, international partner acceleration, and thought leadership. Tom has been working in the built environment industry since 2002 and is a regular contributor to IAQA, CoreNet, IFMA, among other industry publications and forums.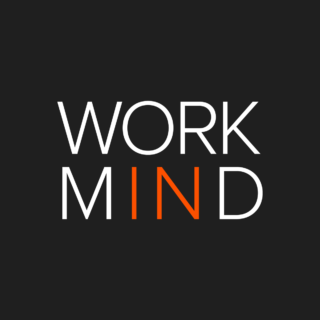 Work in Mind is a content platform designed to give a voice to thinkers, businesses, journalists and regulatory bodies in the field of healthy buildings.