With the Covid-19 pandemic presenting a new range of challenges for employees, both at work and at home, Global workspace operating platform, Office App wanted to support its workforce by championing better mental health awareness and access to services. To drive positive change, the company has partnered with OpenUp, a company that provides mental health and well-being support through a panel of trusted, expert psychologists available to all company employees.
The partnership was agreed in June 2021 after Office App's leadership team recognised the impact the pandemic was having on staff members' mental health and wellbeing.
Thijs van der Burgt, tell us how this journey began?
For many of us, the pandemic has been a challenging time. The way we live, work and play has changed dramatically and this in turn has affected our mental health.
The partnership happened during the Covid-19 pandemic, where we all had to work 100% remotely for months. We saw this had an impact on our employees' mental wellbeing. We created an internal, anonymous survey to see what our employees thought of OpenUp, after they came highly recommended to us, to see if they would like to have this benefit. 75% of people said that they would definitely use the platform or were not sure, but would like it there in case they needed it. Three weeks later it was implemented and went live.
What kind of support is on offer to your employees?
Through the partnership, Office App's employees have access to mental health courses that include webinars on how to handle stress and how to sleep better, interviews, health checks and 1:1 guided meditation, as well as 1:1 online psychologists.
Employees can also speak to one of OpenUp's certified psychologists via an online chat, phone or video consultation, whichever communication method they feel most comfortable with, as well as having the option to use services anonymously if they wish to.
What do you see as the benefits to your colleagues?
It helps to share your thoughts, emotions and challenges with another person. Of course this can be a colleague, your manager or mentor, but we also wanted to let our employees have access to a professional. We believe that a team that looks after their mental health is a healthy team that enjoys coming to work. That ultimately is what we are striving for, so we can then create the best experience for our customers too.
Do you know what the uptake is?
Since launching the partnership, 36% of employees reported that they had used the platform and found it useful following 1:1 sessions with a psychologist.
Gijs Coppens, Founder of OpenUp, – what's your perspective on the collaboration?
As an employer, you don't always have visibility on your employee's mental wellbeing. Also it is hard to reach out if they need support. We are delighted to be working with Office App and make mental health accessible for their employees. The partnership provides staff with access to an array of wellbeing tools, as well as being able to talk to one of our trained psychologists to help them manage their mental health. This can range from topics such as sleep, stress, relationships, work performance and other challenges people are facing. Since the collaboration started, we have seen employees engaging with our services regularly and we hope to continue to support the team as and when they need it.
---
More content on a workforce mindful of mental health.
To find out more about Office App, click here.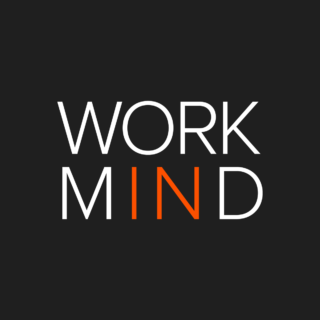 Work in Mind is a content platform designed to give a voice to thinkers, businesses, journalists and regulatory bodies in the field of healthy buildings.